II BCN-DH. International Photo Festival
II BCN-DH. International Photo Festival CALL FOR THE II BARCELONA INT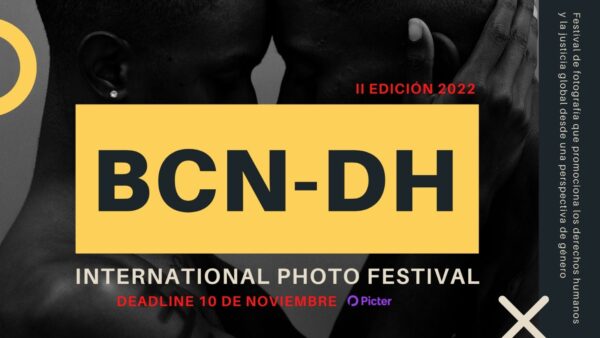 The Associació Catalana per la Pau (ACP), International Action Peace (IAP) and the Más Retina collective organize and convene the second edition of the Barcelona International Photography Festival on Human Rights and Global Justice.
The Festival will be made up of 10 large-format exhibitions that will come out of this call, and that will be exhibited in the streets and squares of Barcelona, one in each district of the city, from December 10 (International Human Rights Day) to 18 December 2022.
The Festival aims to take a look at global problems and their causes using photography as a tool to advance towards greater levels of social justice, environmental sustainability and the exercise of all rights within the framework of the Sustainable Development Goals. The objective is to generate spaces for reflection and information that stimulate critical citizenship, with the ability to intervene in the debates that make up our time.
The projects must address any issue related to Human Rights and Global Justice. It will be especially valued the incorporation of the gender perspective, climate justice issues, migrations, the right to housing and, in general, the orientation towards the 17 objectives of the 2030 agenda, the understanding of the global development model and the interdependent relationships between actors and countries and the approach to the causes of conflicts and inequalities.
Prizes:
First price: 2000 euros
Eligibility:
Photographers, both professionals and amateurs, of legal age and whatever their nationality may participate. You will not be able to attend this call personally from the Más Retina group, ACP or IAP. The contest has a registration fee of €5 that will be paid when the photos are uploaded through the PICTER platform.
Copyrights & Usage Rights:
The participant assumes the authorship and originality of the registered works; declaring that he/she is the legitimate owner of all the rights inherent to it and without any limitation.
The participants are fully responsible for being the only authors, that there are no rights to third parties or any claim for image rights that may arise from the works submitted to the contest.
Theme: