IMS Photo Contest 2017
We are searching for the "Mountain Photo of the Year"
Deadline: 31 August 2017
Entry fee: The fee is € 10 for the first photo, € 16 for two photos, € 21 for three photos, € 24 for four photos plus € 5 per photo for the any photo on top.
Website: https://www.imsphotocontest.com
Submit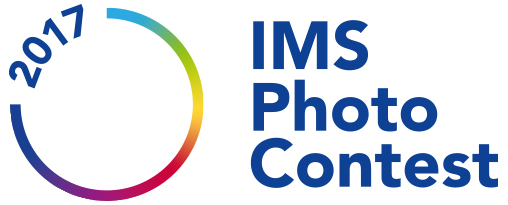 Are you passionate about photography? Do you enjoy exploring nature with your camera? Then this is the right place for you: the most important contest of mountain photography worldwide.
Show us the variety of the mountains, the fascination of people who live there and their lifestyles, the interplay of light among rocks; you could win one of the many prices of the IMS Photo Contest as well as the desired Award "Mountain Photo of the Year".
People who live in the mountains, sport, nature, water, a special moment with the Team, or the Smartphone´s picture – six categories will make a lot of space for creativity in the research of the best click.
Upload your pictures here www.imsphotocontest.com and win more than 18.000€. In the "Team Spirit" category, you are also going to encourage the projects of the charity association LAUREUS, which helps children worldwide.
We are looking forward to receiving your beautiful pictures and we wish you good luck!
Prizes:
Photographers are competing for seven awards in six categories. This year's prize money will be a total of over € 18,000 and the coveted title "Mountain Photo of the Year ".
Eligibility:
-
Copyrights & Usage Rights:
The copyright remains totally at the author of the picture. Uploading the picture the participant declares to be the sole owner of the copyright and takes full responsibility to have cleared all possible copyright infringements to third parties in advance of his participation at the IMS Photo Contest 2017.
All persons displayed on any of the pictures must have given their consent that the picture can be publicized / submitted. This consent must be gathered by the author of the picture. Non compliance leads automatically to exclusion from the contest.
A selection of pictures will be exhibited on the occasion of special public exhibitions related to the IMS Photo Contest and its products.
Theme:
Nature Sports Portrait Aerial Landscape Panoramic Travel Wildlife Seascapes People