InCadaqués Photo Festival Open Call 2023
17 PROJECTS WILL BE SELECTED
Deadline: 20 July 2023
Entry fee: 22€
Submit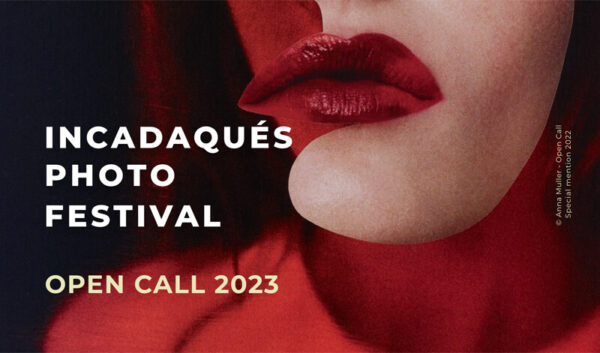 The Open Call InCadaqués 2023 is a competition organized as part of the InCadaqués International Photography Festival, which will take place from October 5th to 15th, 2023 in Cadaqués, Spain.
17 projects will be selected by the Jury composed of experts in the field.
Prizes:
* 1st Prize: exhibition of a series of 10 to 15 photos during the InCadaqués Festival 2023.
Accommodation during the opening weekend from October 5th to 8th, as well as transportation are covered by the Festival. A VIP pass is offered.
* 14 finalists: exhibition of a selection of 3 images of each finalist will be exhibited during the festival. A VIP pass is offered.
* Special Mention InCadaqués: projects will be selected from applications of the Open Call by the Festival team to be exhibited as part of the InCadaqués Festival 2023. A VIP pass is offered.
Production costs of for exhibitions (prints included) will be covered by festival.
* Instagram Prize: a pre-selection of "favorite" photographs will be published in our Instagram and social networks. The 2 images that received the greatest number of "likes" will be published in the InCadaques 2023 catalog in Risography.
Eligibility:
We are open to all points of view, all levels of expertise.
Copyrights & Usage Rights:
Copyright of the images will remain at all times with the photographer. Images will be used strictly in connection to the awards and will not be used for any other marketing purposes other than to promote the InCadaqués Open Call or the festival. Images will not be used by any other third party. If there is a request for such, we will forward that request to the photographer via e-mail.
Theme: