International 212 Photography Competition
5000 Euros & Feature in 212 Magazine & Exhibition in Festival
Deadline: 10 September 2023
Entry fee: 20 Euros
Submit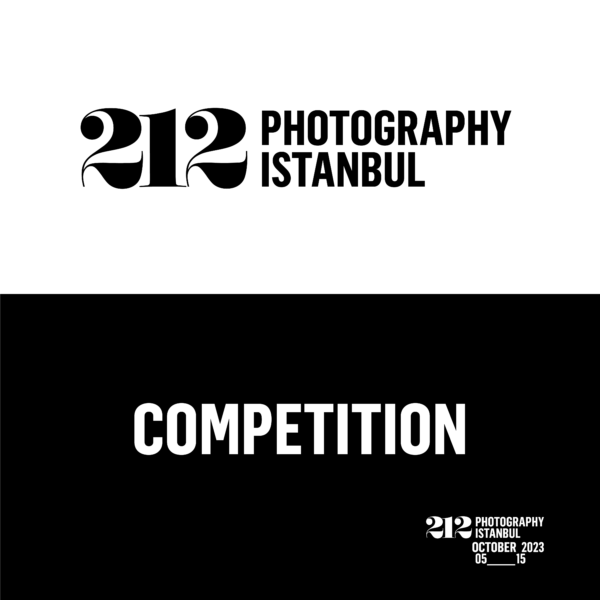 The International 212 Photography Competition, organized within the scope of 212 Photography Istanbul which will take place between 5-15 October 2023, aims at discovering photographers from different backgrounds around the world and opening up the space to bring together different experiences. The competition is awaiting the applications of amateur and professional photographers of all ages who are interested in the art of photography until 10 September 2023.
As every year, the jury of the 6th edition consists of respected and influential names in their fields; Marga Rotteveel, board member of Nederlands Fotomuseum, co-founder and director of Docking Station; Erik Vroons, editor-in-chief of GUP Magazine, jury of Rotterdam Photo 2023; Fiona Shields, head of photography at The Guardian; Ali Taptık, artist, architect, publisher and founder of Onagöre Design and Publishing.
Since 2018, the International 212 Photography Competition has been featuring the selected works of the 10 finalists with a special exhibition during the festival period; as well as an award of 5000 Euros given to the first place winner. Since the first year of the competition, it has been contributing to increasing the visibility of the competition winners and those honored by the jury; facilitates their features in local and international press. The names of the winners in order from 2018 to 2022 are as follows; Noppadol Maitreechit (Thailand), Ekin Çekiç (Turkey), Fabiola Cedillo (Ecuador), Bas Losekoot (Netherlands), Serhat Kır (Turkey) and the special jury selections: Arzu Kıraner (Turkey), Ceren Balmumcu (Turkey), Ehan Çelik (Turkey).
This year, the shortlist consisting of 10 photographers will be announced on October 3, 2023, and the winner of the competition will be announced via online channels at the start of the festival on October 5th. Applications for the 6th International 212 Photography Competition can be completed at 212photographyistanbul.com until 10 September 2023.
Prizes:
The winner of the International 212 Photography Competition will receive a 5000 Euro cash prize as well as a feature in the upcoming edition in 212 Magazine, an international biannual magazine focusing on arts, culture & society.
In addition, works of 10 photographers qualified for the shortlist will be exhibited during the 212 Photography Istanbul Festival which will take place between 5-15 October, 2023.
Eligibility:
Open to all photographers
Copyrights & Usage Rights:
The copyright ownership will remain with the owner after submission and will not be transferred to 212 Photography Istanbul.
For more information on image rights, please check: https://www.212photographyistanbul.com/en/rules-conditions/.
Theme: