International Competition of Nature Photography Glanzlichter 2017
In total, prizes worth more than € 28,000
Deadline: 15 January 2017
Entry fee: € 20 per participant
Submit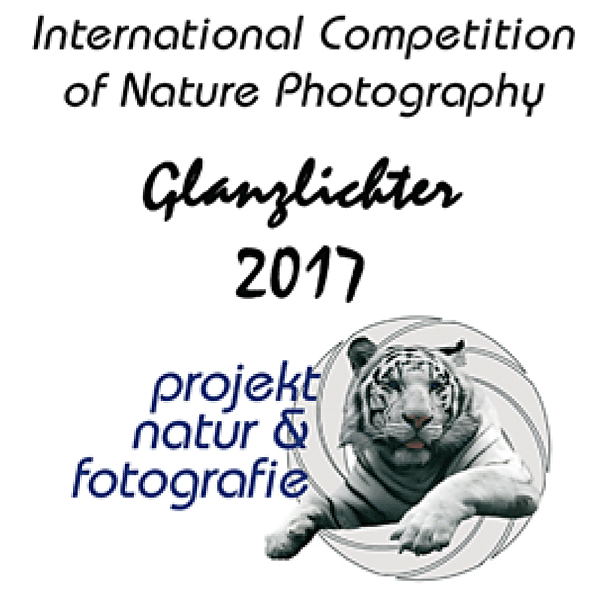 The competition is open to everyone who practices nature photography as a hobby or on a professional basis.
There are 8 categories:
• Magnificent Wilderness (landscape photography)
• The Beauty of Plants (plant phtography)
• Nature as Art (shape, colour and abstraction of nature)
• Artist of Wings (bird photography)
• The World of Mammals (images of mammals)
• Diversity of all other Animals (animal kingdom except birds and mammals)
• Moving Water (images wich document water in motion)
• Sleeping animals (images of animals in sleeping situation)
Prizes:
In total, prizes worth more than € 28,000 can be won wich includes cash prizes of more than € 11,000 and special prizes worth € 17,000.
The overall winner will receive € 2,500, a trophy, the DVF medal in gold and a Glanzlichter book.
Eligibility:
The competition is open to anyone.
Copyrights & Usage Rights:
-
Theme: