Intrepid Travel Monthly Photo Contest
Open to all photographers aged 14 and over.
Deadline: 30 June 2016
Entry fee: Free
Submit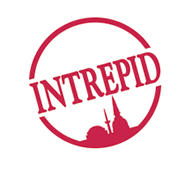 Travellers from all over the world are invited to send in their best travel snaps in digital form. You don't have to be a pro. you just have to have a keen eye and a great travel spirit.
Simply upload your photos and they'll be ogled and admired by travellers near and far. Winners are chosen by a panel of photo-loving Intrepidites and after getting a personal high-five from us, will be announced to the world in Intrepid Express, via email newsletter.
The competition closes on 30 June each year. Entries received after this date is entered into the following year's competition.
Each month there is a new theme so to have a chance to be monthly winner; you'll need to upload a photo that encapsulates the relevant monthly theme.
Prizes:
You receive some awesome monthly prizes up for grabs this year from sponsors.
Each month one lucky winner get a prize-pack that includes the goodies from sponsors. The total monthly prize is valued at a staggering AUD970 so enter your best photos to be in the running.
Eligibility:
Open to all photographers aged 14 and over.
Copyrights & Usage Rights:
-
Theme: