IPNI Photo Contest 2015
Open to all photographers worldwide.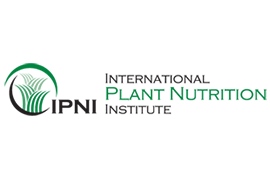 The International Plant Nutrition Institute (IPNI) is continuing its sponsorship of its plant nutrient deficiency photo contest during 2015 to encourage field observation and increase understanding of crop nutrient deficiencies.
The purpose of this contest is educational and to increase awareness of deficiency symptoms of primary nutrients in major crops.
Categories: N, P, K and Other Nutrients - secondary and micronutrients. In 2015 the focus category is Root and Tuber Crops (e,g, Potato, Sweet Potato, Cassava, Carrot, Beets, etc)
Prizes:
US$300 First Prize and US$200 Second Prize for Best Feature Crop Photo.
US$150 First Prize Awards and US$100 Second Prize Awards within each of the N, P, K and Other Nutrient categories.
In addition, all winners will receive the most recent copy of our USB image collection. For details on the collection.
Eligibility:
Open to all photographers worldwide.
Copyrights & Usage Rights:
As entries are received, IPNI reserves the right to post the images showing nutrient deficiencies, along with appropriate supporting information, on the organization's website at: ipni.net IPNI also reserves the right to publish the winning photo and/or selected photos in Better Crops with Plant Food or other publications, with appropriate credit to the original source.
Theme: