Istanbul Photo Awards 2018
A total of $10,000 in awards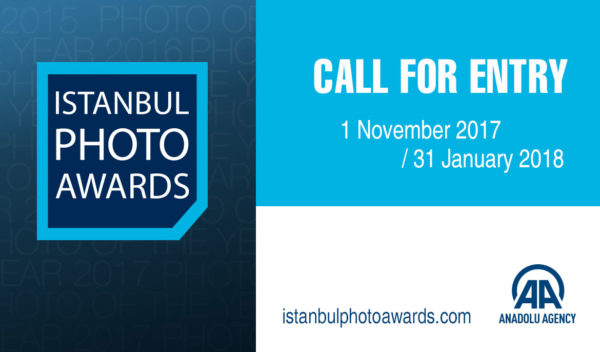 Istanbul Photo Awards is an international news photography contest organized by Anadolu Agency. The contest aims to contribute to the sphere of news photography and offers a perspective shaped by the region's unique position at the center of diverse cultures. The awards reward endeavors of courageous and talented photojournalists from around the world on merit. Although it is only the fourth edition of the contest, Istanbul Photo Awards has become one of the most widely known news photography contests in the world.
The contest has ten categories. Besides the first two years' categories; news single, news story, single sports and story sports; there were single nature & environment, story nature & environment, single portrait and story portrait categories in the third year and now the categories have been extended to 10 with the single daily life and story daily life.
Prizes:
In the contest, an additional $3,000 Young Photographer award is given to a winner under the age of 28. A total of $10,000 award will be given to the winner of the Photo of the Year, which is the Single News 1st prize winner. Winners in other categories will be given $8,000 for the first prize, $5,000 for the second and $3,000 for the third. Along with the generous awards of the contest aiming to support the hard work and dedication of news photographers worldwide, the application is totally free.
Eligibility:
"Young Photographer Award" will be given to a photographer whose birth date is after 1 January 1989.
Copyrights & Usage Rights:
Photographers must be the copyright owner of the submitted photographs.
Theme: