Japan Underwater Photo Contest 2019
We are seeking photos of Japanese endemic species
Deadline: 30 September 2019
Entry fee: Free
Submit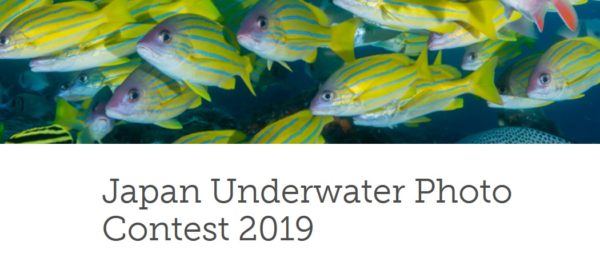 The Japan National Tourist Organization (JNTO) is holding a diving photo contest to promote the undiscovered beauty and artistry of diving in Japan to the world.
We are seeking photos of Japanese endemic species which can only be found in Japan, and other unique diving photos taken in Japan by professional and non-professional divers alike.
Award winners will be announced in early November 2019 here on this page and on the official JNTO Instagram account. We will contact winners via direct message from @npo_japan_diving_experience.
We look forward to seeing your wonderful photos of diving in Japan.
Prizes:
- Gold for 2 people – Genius dive computer + LED tank module
- Silver for 2 people – SMART dive computer
- Bronze for 6 people – MARES cruise dry bag
- Special Award for 6 people – BSAC original Waterproof bag White for 3 people, BSAC original Waterproof bag Black for 3 people
- Judge's award for 14 people – JAL B773 model plane for 1 person, NAUI Knapsack for 10 people, NAUI sweat suit (grey) for 3 people (Sx1, Mx1, Lx1)
Eligibility:
Participant must have an Instagram account. Participant may be amateur or professional, regardless of nationality or age. When the participant's entry is selected for an award, or selected by JNTO for promotional use, the participant will be requested to submit official confirmation of their date of birth.
Copyrights & Usage Rights:
The participant grants JNTO a free of charge license to publish, reproduce and broadcast or use their entry for an indefinite period of time for promotional use by JNTO, local governments and our sponsors under the conditions specified in this section. In such cases, participants will be notified via Instagram Direct from @npo_japan_diving_experience when possible.
Theme: