Kaleidoscope
Kaleidoscope: A Captivating Photography Exhibition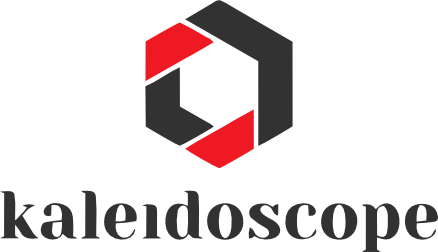 Step into a world of visual marvels at the photography exhibition, Kaleidoscope, organized by the esteemed photo group Anastatica, hailing from Skopje, North Macedonia. Running until the 12th of November 2023, this captivating showcase of photographic talent promises to leave visitors mesmerized by the power of imagery.
Kaleidoscope is an event that celebrates the art of photography in all its vibrant forms. Divided into distinct sections, each with its own unique theme and focus, the exhibition invites participants to explore the depths of their creativity. The contest encompasses the following sections, offering a diverse range of categories for photographers to showcase their skills:
A) OPEN [color digital - PSA PIDC]
B) OPEN [monochrome digital - PSA PIDM]
C) NATURE [color/monochrome digital - PSA ND]
D) PHOTOJOURNALISM [color/monochrome digital - PSA PJD]
E) PHOTO TRAVEL [color/monochrome digital - PSA PTD]
Whether you're drawn to the vivid hues of color photography, the timeless elegance of monochrome, the wonders of nature, the impactful storytelling of photojournalism, or the awe-inspiring journeys captured in travel photography, Kaleidoscope provides a platform for photographers to express their unique perspectives and narratives.
To participate in the exhibition, photographers are required to pay an entry fee, which varies based on the number of sections they choose to enter. The entry fees are as follows:
• €15 for any 2 sections
• €20 for any 5 sections
As a testament to its prestige and recognition within the global photography community, Kaleidoscope is officially acknowledged by esteemed organizations such as the Photographic Society of America, the Global Photographic Union, and the International Association of Art Photographers. The exhibition offers photographers the opportunity to gain exposure, connect with like-minded individuals, and have their work acknowledged by renowned institutions.
Don't miss your chance to witness the kaleidoscope of photographic artistry at this exceptional exhibition. Immerse yourself in a world where imagination, skill, and the power of the lens converge to create extraordinary visual experiences. Visit Kaleidoscope before it closes its doors on the 12th of November 2023 and discover the boundless beauty of the art of photography.
Prizes:
6x PSA Gold Medals [1 per section];
6x IAAP Gold Medals [1 per section];
6x IAAP Silver Medals [1 per section];
6x IAAP Bronze Medals [1 per section];
27x IAAP Ribbons [3 per section];
2x GPU Gold Medals [sections A & B];
1x GPU Silver Medal [section C];
1x GPU Bronze Medal [section D];
8x GPU Ribbons [2 per sections A, B, C & D];
6x NFU Gold Medals [1 per section];
6x NFU Silver Medals [1 per section];
6x NFU Bronze Medals [1 per section];
27x NFU Diploma [3 per section];
1x Lens Master Award [SPECIAL];
Eligibility:
This exhibition is open to anyone; however, an entry may be rejected when the Sponsor or the Exhibition Organizers, in their reasonable discretion, believes the entry does not conform to exhibition rules and these Conditions of Entry. Membership in any photographic organization is not required.
Copyrights & Usage Rights:
The entrant permits the sponsors to reproduce all or part of the entered material free of charge for publication and/or display in media related to the exhibition. This may include low resolution posting on a website. The Photographic Society of America (PSA) may request specific permission from entrants to reproduce entered images in its educational materials. The terms of that permission will be mutually agreed between the entrant and PSA except in the circumstances where the entered image is found to breach the PSA Ethics Policy. In those circumstances the image may be reproduced by PSA, without the entrant's further permission, for educational purposes to illustrate serious exhibition rule violations. For those reproductions, the entrant's name will be withheld. 
Entries will not be accepted from entrants who indicate that their images may not be reproduced in materials related to the exhibition."   The exhibition assumes no liability of any misuse of copyright.
Theme: