Kuala Lumpur Photoawards PORTRAIT PRIZE 2021
1st Prize $2000, 2nd Prize $1000, 3rd Prize $500 (USD$)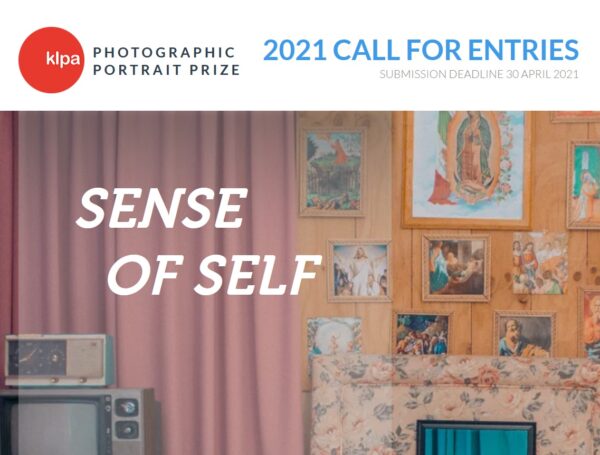 Many of us have been self-isolating at home over the last 12 months. How have these externally imposed restrictions affected our sense of self?
As humans, we are in constant need to interact, relate and communicate with others and these actions define our individual identity and sense of self; through the choices we make and the actions we take. In the Single Image Theme Category, KLPA is seeking stand-alone artistic and creative interpretations of this theme, through self-portraits and considered studies of others.
How do you define yourself or someone else? What are the traits and characteristics that make a person who they are? How can you photograph these 'selfs' and make them stand out as an individual in a creative and meaningful way? Portraits can delve deep into a person's psyche and reveal what is superficially masked on the surface.
This year the competition has three categories:
• Single Image THEME – each photographer may submit up to 10 single portrait photographs on the theme of SENSE OF SELF.
• Single Image OPEN – there is no specific theme for this category. Participants may submit up to 10 portrait-based photographs.
• Project Grant – each poject must contain 6 to 12 images.
Prizes:
• Single Image THEME category
1st prize US$2,000
2nd prize: US$1,000
3rd prize: US$500
• Single Image OPEN category
1st prize US$2,000
2nd prize: US$1,000
3rd prize: US$500
• Project Grant category
Three photographers will be awarded US$1,000 each in June 2021 to allow them to continue and complete their work-in-progress projects. Projects must be ready to be exhibited in September.
Eligibility:
In this OPEN Category, photographers may submit portraits that do not have to adhere to the theme but represent a personal vision and creativity, no matter which genre they are captured in.
Copyrights & Usage Rights:
Entrants warrant to the organisers that they (the Photographer) own the work submitted, that the whole copyright in the work is vested in the Photographer or, if the copyright belongs to a third party such as an agency, that the Photographer has the right to submit the work free from encumbrances or restrictions and that if the work was commissioned for private and domestic purposes it is submitted with the permission of the person who commissioned it.
Theme: