L.A. Photo Curator: Global Photography Awards – 'Where Photography & Philanthropy Meet'
First Place winner receives Q&A with curator.
Deadline: 16 June 2019
Entry fee: $20 for 3 images. ALL entrants work is shown on their own page with their artist statement, website info, bio and parts of their CV. Early entries are featured on L.A. Photo Curator's Facebook and Instagram pages.
Submit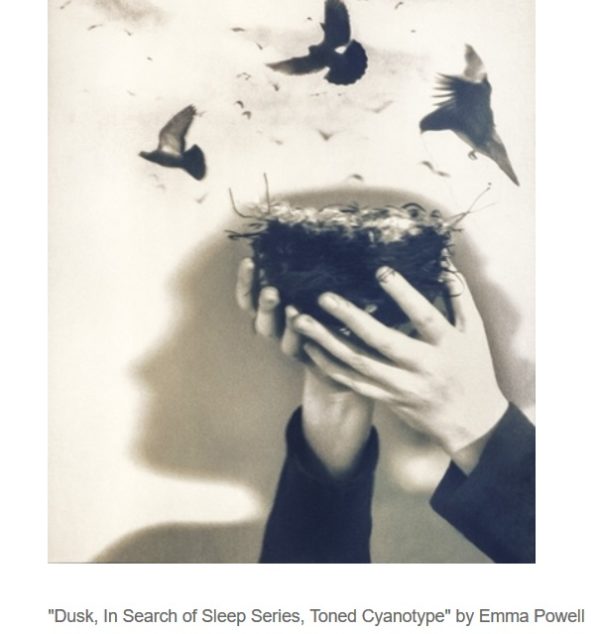 THEME: 'DREAMS'
Powell says: Dreams are the point at which the surreal world of the imagination meets our reality. Artists often find inspiration in the mystery of the unconscious vision, as well as aspirational hopes that can seem just as impossible. Photography is a wonderful outlet for interpretation of a dream, enabling us to break them down, watch them play out, and discover new worlds inspired by them. The exploration of photographic materials and approaches also allows for a wide range of possibilities when it comes to depicting the feeling of a dream-state. For this exhibition, we are looking to see how you visualize your dreams. From the murkiness of a lost memory, to the clarity of a waking dream we are looking for your individual interpretation of this theme.
ALL entrants work is exhibited in a group online exhibition. Each entrant is asked to submit 3 images so they can have their own page with their images, bio, artist statement and contact info. In keeping with our mission of creating exposure opportunities and PR, we are proud to offer this feature. We hope this creates a vehicle that can take your work further and be seen by more people. No fewer than three images will be accepted to keep with the format of our website. Submitting less than three images will disqualify your entry.
Prizes:
First Place winner receives Q&A with curator. Curator reviews first place winner. One or more past curators may contribute reviews as well. 10% of artist fees goes to the first place winner's charity. The first place image shows on our splash page for a month.
Eligibility:
The exhibition is open to all photographers world wide, both amateur and professional.
Copyrights & Usage Rights:
By entering, entrants automatically accept the conditions of the competition; they grant LA Photo Curator nonexclusive rights to use and reproduce submitted photographs for promotional (e.g.: website, Facebook, Instagram, Twitter) and competition advertising purposes. No royalties or compensation will be paid for these purposes. We also use your image and info to promote your work at random times on Facebook, Instagram, Twitter, etc.
All copyright rights to the photographs remain with the photographer.
Theme: