Landscapes of the Anthropocene
Grab the opportunity to present your work in an International exhibit!
Deadline: 6 September 2020
Entry fee: Free
Submit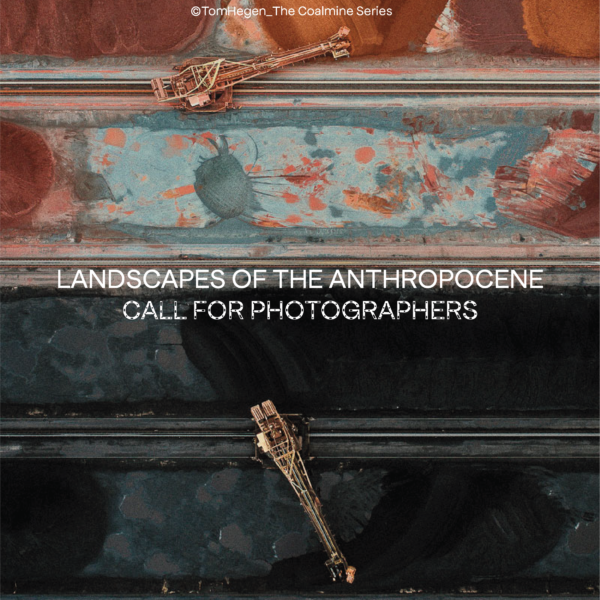 The Acropoli Association, in collaboration with the Fondazione Museo Storico del Trentino, is launching a photographic competition for young emerging photographers on the theme of "Landscapes of the Anthropocene".
The pictures selected within the competiton will be shown in "Landscapes of the Anthropocene", whose architectural exhibition will be designed in a design workshop "Chiasma2020", organized for September by the Acropoli Association.
The exhibition will be held at Gallerie Piedicastello in Trento - one of the most important and visited museums in the city - from March 2021 for a duration of 9 months.
Winning photographers will have the opportunity to show their photos next to the amazing ones taken by Tom Hegen during the whole exhibition.
Prizes:
Selected photographs will be exhibited within the "Antropocene" exhibition in an evocative space, alongside the work of the internationally renowned photographer Tom Hegen.
The selected shots will also be published in a dedicated catalogue. The printing costs will be covered by the organizers of the exhibition.
For each theme category a winner will be selected, each of which will be awarded a prize of 250€.
In addition, the runner-up of each category will be awarded an honourable mention and will be able to display their photographs during the exhibition.
Eligibility:
The call is open to all people between 18 and 40 years old (students, emerging photographers, ama- teur photographers, etc.).
Copyrights & Usage Rights:
All participants in the Call "Landscapes of the Anthropocene", by virtue of their presentation, certify that the images sent are their work and that there has been no copyright infringement.
The Acropoli Association will not be responsible for any violations of rights that may emerge during the jury or the display of any image.
By submitting the photographic shots, the participant grants the Association the right to use those images for the promotion and advertising of the "Anthropocene" exhibition, as well as to include them in the catalogue, whether the shots will be awarded any prize or honourable mention. There
will always be an explicit reference to the name of the author and any photographic project. For this purpose, no payment or royalty is expected.
The photographer retains all rights over the image.
By entering the competition, you agree to the terms and conditions of the notice.
Theme: