LensCulture Art Photography Awards 2018
Calling All Photographic Artists!
Deadline: 3 July 2018
Entry fee: $50 USD
Submit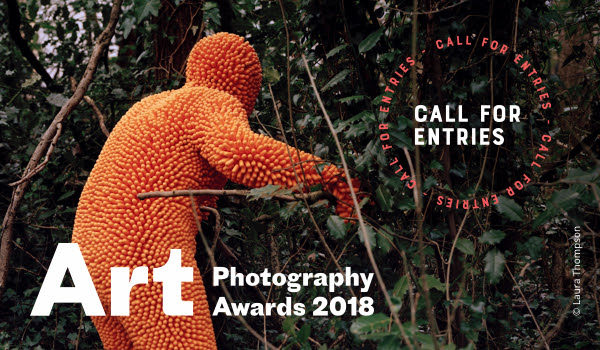 For the first-ever LensCulture Art Photography Awards, we want to discover and highlight the diverse and creative ways in which photographers are pushing the medium and reinventing our definitions of art made with photography. The possibilities are boundless—our mission is to celebrate all the techniques, methods, and stylistic approaches being used by artists from all over the world. For these new Awards, we're happy to partner with The Aperture Foundation, and we're excited to announce that selected work from the winners, jurors' picks, and finalists will be exhibited at the world-renowned Aperture Gallery in New York City next spring!
What does art photography mean to you? Why does it remain important and relevant? How can it trigger appreciation of beauty, or a new way of viewing the world? We're open to considering all types of photographic art—everything from printed art on gallery walls to sculptural objects, experimental processes, and totally new forms and formats. We hope you will help us define what thought-provoking art photography can be in 2018!
Prizes:
Series Award Winners
1st Place: $5000
2nd Place: $2500
3rd Place: $1500
Single Image Award Winners
1st Place: $2500
2nd Place: $1500
3rd Place: $1000
Jurors' Picks
Each juror will select an individual Juror's Pick to receive special distinction and $1,000.
Finalists
25 Finalists will be selected.
Eligibility:
all
Copyrights & Usage Rights:
All photographers retain full copyrights for their own work. Period.
Winners, Jurors' Picks, and Finalists grant LensCulture limited, restricted use of winning photos only to promote the photographers themselves and in connection with marketing the Awards.
Theme: