LensCulture Emerging Talent Awards 2019
CALL FOR ENTRIES! LensCulture Emerging Talent Awards now open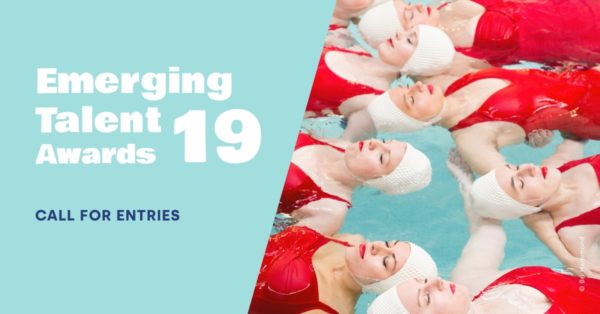 Now in its sixth year, the LensCulture Emerging Talent Awards offer an unparalleled opportunity for new and exciting voices in photography to gain massive exposure and recognition for their work. We're searching the globe for early-career photographers who demonstrate great promise and a distinct creative vision; artists and storytellers who are ready to step into the spotlight and those who could be future leaders in our industry.
Our expert jury will select the work of 25 outstanding talents who have not yet received exposure at an international level. There are absolutely no limits on age, location, or genre, so gather your best work together and share your work with us for the opportunity to kickstart your career on the world stage. Now is your time!
We are thrilled to be able to exhibit the winners of this award in Paris alongside Paris Photo this November and everyone who enters a series qualifies for a free professional written review of their submission.
Prizes:
Each of 10 jurors will select an individual Juror's Pick to receive $2,000 USD Cash Prize each.
EXHIBITION DURING PARIS PHOTO 2019
All winning photographers for this award will be exhibited in November at Galerie Joseph during Paris Photo! An opening reception will be held for artists, invited media, photo editors and industry insiders for a night of art appreciation and networking during the world's largest international art fair dedicated to photography.
FEATURED AT INTERNATIONAL PHOTO FESTIVALS
Selected works will be screened at photo festivals and events worldwide. Over the past year, our winners and finalists were screened at festivals in the UK, Greece, Croatia, Italy, Japan, Australia, Spain, France, the US, and more.
LensCulture is continually forging new partnerships with leading photo festivals around the world (like Voies Off, FORMAT, Tokyo International Photography Festival, and more) to increase exposure and showcase opportunities for the winners and finalists of our competitions.
VISIBILITY WITH INDUSTRY INSIDERS & CREATIVE PROFESSIONALS
All it takes is one set of eyes to change the course of your career. Share your work with us for industry-wide exposure and opportunities. If our jury ranks your submission highly through the judging process, you will be included in LensCulture Discoveries, our directory of top-rated photographers. We provide this directory to photography industry insiders and creative professionals to showcase photographers and their work to key decision makers including editors, book publishers, gallery owners, festival directors, creative directors, curators, and online media publishers.
PERMANENT EXHIBITION ON LENSCULTURE ONLINE GALLERY
LensCulture has become a key resource for discovering new photography work all over the world.
All winners, finalists and juror's picks for this award will be prominently featured in the permanent online gallery on our site.
This is a wonderful opportunity to have your work seen by thousands of people around the world with a true love and appreciation for photography.
PUBLISHED IN THE BEST OF LENSCULTURE, VOLUME 4
In partnership with Schilt Publishing, we're thrilled to be planning our fourth book, featuring the work of LensCulture's award-winning photographers. This beautifully printed and unique collection of photographic work will be available for purchase and distributed to influential industry members worldwide.
INTERNATIONAL PRESS EXPOSURE
Award winners receive press coverage from publications and media outlets around the world — the kind of exposure that can lead to viral, global recognition of your work. Winners, finalists and selected entrants have been featured in major publications including BBC, The Guardian, The Washington Post, Internazionale, VICE, The Times of London, Huffington Post, Spiegel Online, The British Journal of Photography, and The Telegraph. Share your work with the world.
Eligibility:
Open to all, worldwide
Copyrights & Usage Rights:
COPYRIGHT:
All photographers retain full copyrights for their own work. Period.
USAGE RIGHTS:
Winners, Finalists and Jurors' Picks grant LensCulture limited, restricted use of winning photos only to promote the photographers themselves and in connection with marketing the Awards competition itself.
Details can be found in the Competition rules and please see our FAQ for more details.
Theme: