LensCulture Exposure Awards 2015
Open to all photographers internationally.
Deadline: 21 December 2015
Entry fee: $60 USD series, $45 USD For 2-3 single photos, $20 USD single photo
Submit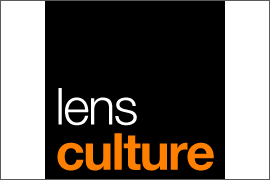 LensCulture Exposure Awards 2015 aim to discover and showcase the world's best contemporary photographers — including all genres of photography, and from diverse cultures on every continent. In our 7th year for this competition, our focus continues to be on helping photographers of all levels to gain global recognition and move forward in their careers.
Prizes:
Series Award:
1st Place $5000
2nd Place: $3000
3rd Place: $1500
Single Image Award:
1st Place $3000
2nd Place: $1500
3rd Place: $1000
Exhibition at Photo London
Projections at International Photo Festivals
Eligibility:
Open to all photographers internationally.
Copyrights & Usage Rights:
Each photographer retains copyright of his or her images, and proper credit lines will be attributed to each photographer when used in any publicity of LensCulture.
Theme: