Lilliputian Film and Photography Festival
Endeavor to tell your story to avail the innate need to hear them.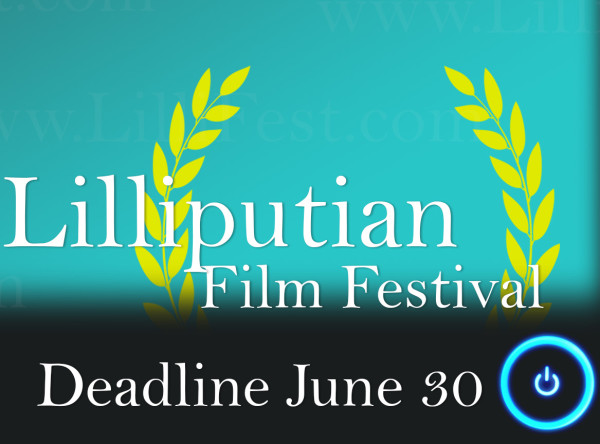 Lilliputian - is an adjective describing something or someone as being similar to the people of the island of Lilliput however it is also defined as trivial or very small. This festival is all about supporting the independent filmmaker in the endeavor to tell their stories, while contemporaneously availing the innate need to hear stories which is shared among the human condition.
We are looking for Photos that clearly relate to the theme of Lilliputian. We also have a few other Categories as well. You can submit up to three images per entry fee. You can submit through FilmFreeway or directly to LilliFest using Paypal and your email account.
Official Selections and Award Finalists for Interactive Film will be available for game-play at event on PCs and or Mac Computer by festival patrons. Later in the day there will be an award ceremony for both Film and Photography.
Photography Contest
Winning Entries will be exhibited Throughout July. Appetizers and hors d'oeuvres will be provided at awards ceremony made by The Culinary Students at The Art Institute of Saint Louis.
​
Prizes:
Still Photography Contest.
Best Lilliputian Themed Photo
Best HDR Photo
Best Infrared Photo
Best Action Photo
Best Photo General Category - If it does not fit in any other category it goes here.
Best Photo/Illustration - Game/Anime/Movie Theme
Prizes
Cash Prize dependent on amount of submissions so help spread the word
Eligibility:
International Amateurer or Pro
Copyrights & Usage Rights:
Copywrite
Images remain the intellectual property of the creator. As the owner of copyright, only you have the right to authorize reproduction of that photograph.
Usage Rights
By entering your work you allow Lilliputian Film Festival to display your piece online if you are an official selection or winner. Your piece will be credited to you and watermarked to deter copying of your image. If displayed online the quality will be at a level to save for web. If a print of your winning piece is not submitted to us you authorize Lilliputian Film Festival to print your piece for exhibition/inclusion at the Festival Event date or dates. Printing of your piece for exhibition by LilliFest is free of charge.
Theme: