Lucas Dolega Photography Award 2021
10.000 Euros, an exhibition in Paris
Deadline: 15 March 2021
Entry fee: Free
Submit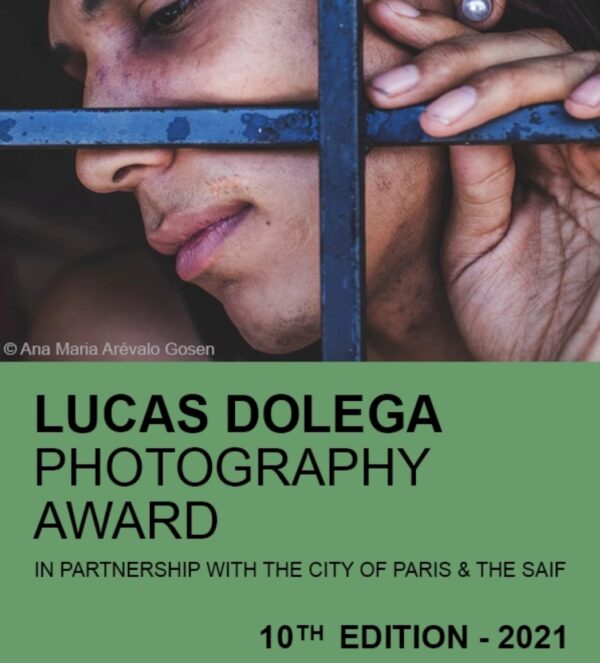 This is a special year for us, as we are celebrating the 10th anniversary of the Lucas Dolega Award. We hope that we will receive at least as many reports as the past years!
The LUCAS DOLEGA PRIZE is intended to support and accompany freelance professional photographers who work to provide free and independent information. Its essence is to reward a photographer who, through his personal commitment, his involvement in the field, his stances and the quality of his work, will have been able to demonstrate his attachment to freedom of information and democracy.
Each Participant is allowed to submit several photographic reports up to three reportages.
This year again, we will be able to receive reports only by internet.
Prizes:
The Lucas Dolega Award will reward a photographer with a endowment by La Société des Auteurs des arts visuels et de l'Image Fixe – Saif of 10.000 Euros, an exhibition in Paris, and a publication in the Reporters without borders album.
The award ceremony will take place at the Mairie de Paris, in the spring 2021, depending on the sanitary conditions.
Eligibility:
The Lucas Dolega Award is open to all freelance professional photographers, without age or country restrictions. The participation is free.
Copyrights & Usage Rights:
holds the exclusive rights to the reportages and the documents attached to them (notably copyright, image rights) or have obtained from any relevant third party the exclusive rights to their reportages and the documents, including the permission to reproduce and represent them ; he/she commits to obtaining the rights and authorization necessary and takes responsibility for the acquisition of any rights pertaining to the reportage(s)
Theme: