LuganoPhotoDays Photo Contest 2016
Cash prize of CHF 2500
Deadline: 15 May 2016
Entry fee: The registration fee is CHF 25.- and has to be paid by PayPal or bank transfer.
Submit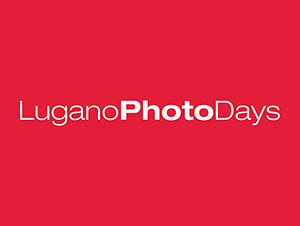 Apply to the third edition of our Photo Contest. open for all professional and non-professional photographers.
Each registrant may participate with a set of 8 photographs part of a same project. The theme is: reportage.
Jury: – Daphné Anglès, picture editor New York Times (France / USA) – Lars Boering, director World Press Photo (The Neetherlands) – Elena Boille, vicedirettrice e responsabile del dipartimento fotografico Internazionale (Italia) – Inas Fayed, editor in chief LFI magazine (Germany) – Mindaugas Kavaliauskas, director Kaunas Photo Festival (Lithuania) .
Prizes:
- cash prize of CHF 2500.- by the Fondazione Vicari
- exhibition during the festival
- accommodation for 1 night in Lugano – single room with breakfast – on the occasion of the LuganoPhotoDays 2016 opening night
Eligibility:
for all professional and non-professional photographers
Copyrights & Usage Rights:
The participant declares to be the sole and exclusive owner of the uploaded photographs and to detain, if necessary, the lawful releases from the photographed subjects and is solely responsible in the event of a claim by the photographed subject or, in general, by third parties.
The photographs remain the exclusive property of the author who authorises the promoter to use, reproduce and publish them by any means, free of charge (with the exception of commercial purposes) and without time limit; in particular, but not as a limiting factor, on the promoter's website, social network, printed material (flyer, posters, catalogues, …), etc..
The authors are not entitled to economic compensation for the publication of the photographs on magazines, newspapers, website and/or social networks.
The prints from the photographs used for the exhibitions will remain the property of the promoter.
Theme: