LUMIX Festival for Young Photojournalism
The FREELENS Award includes €10,000 and a trophy
Deadline: 31 January 2016
Entry fee: Free
Submit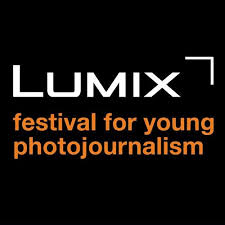 The LUMIX Festival for Young Photojournalism attests to the power of photojournalism in our image-oriented world. Fundamentally influencing our perception of humanity in all its facets, photojournalism contributes to our education and sensitization, rouses our emotion, and enables us to share.
The photojournalism and documentary photography study course at Hanover University organizes the LUMIX Festival in cooperation with the Association for the Promotion of Photography in Hanover and with the support of the German photojournalist association FREELENS. In 2016 numerous reportages and picture essays will be presented in the futuristic pavilions of the Expo area. At the heart of the festival is the Design Center, headquarters for the Hanoverian photojournalism students. Like all of the festival's exhibition pavilions, the Design Center is located at the former Expo 2000 grounds.
All students and professional photojournalists under the age of 35 are welcome to submit their work for the 5th LUMIX festival and based on those submissions 60 photojournalists will be invited to exhibit their work during the festival. The exhibitions accompany an attractive program which includes portfolio-reviews, lectures, panel-discussions, guided tours and a technique showroom.
The highlights of each festival day are the evening lectures delivered by internationally renowned photographers. The end of the festival is marked by the closing party on Saturday evening, which hosts the granting ceremonies of the FREELENS Award, the LUMIX Multimedia Award, the Lammerhuber Photography Award and the HAZ Audience Award.
The festival aims to be a platform for discussions, a picture show and a talent forum that appeals to professional picture editors and an interested expert audience as well as those who simply love photography.
Prizes:
The FREELENS Award includes €10,000 and a trophy. Lumix multimedia award includes a prize money of €5,000. The Lammerhuber Photography Award is endowed with € 5,000.
Eligibility:
All students and professional photojournalists under the age of 35 are welcome to submit their work
Copyrights & Usage Rights:
Your retain the copyright of your work.
With applying you agree that the LUMIX Festival for Young Photojournalism may use individual photographs out of the 60 works chosen for the exhibitions for news coverage about the festival and its journalistic review free of charge.
Theme: