Luscious Landscapes
Our love for luscious landscapes is ever growing
Deadline: 7 September 2017
Entry fee: Free
Submit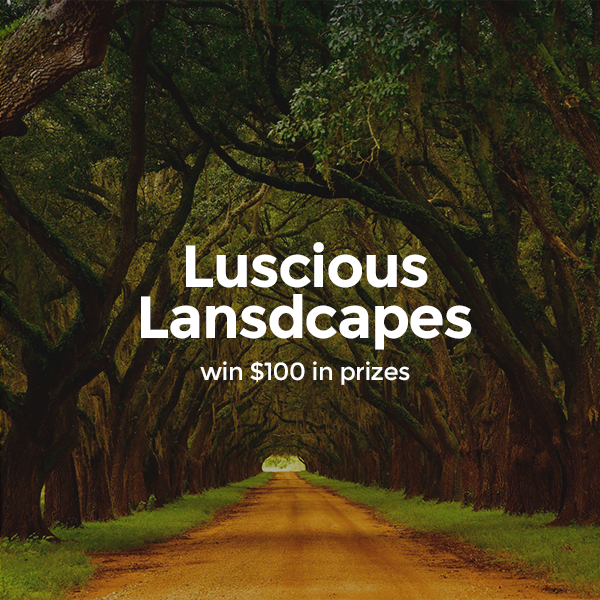 Thick forests, luscious vegetation or blooming green valleys - a great landscape is a photographer's dream come true! There's a comforting sense of solace in nature left untainted. Our love for luscious landscapes is ever growing, thanks to them being incredible subjects for breathtaking shots. Get ready to explore the outdoors with us as we urge you to enter our latest 'Luscious Landscapes' Photo Challenge.
Prizes:
Grand Prize Winner: $100 Amazon voucher for photography equipment and be featured in our upcoming social media campaign. The winner will also be rewarded with Ultimate Lightroom Presets Workflow System worth $97 for free download.
1st Runner Up: Ultimate Lightroom Pastel Workflow System for free download
2nd Runner Up: Lightroom HDR Workflow System for free download
Eligibility:
over 18
Copyrights & Usage Rights:
Copyright: You own all of your Content, and subject to our terms of service, you
can control how it is shared through your Account settings.
Usage of Entry: Photos may be featured on our blog to advertise the winners. Photos approved for our marketplace are available for buyers to purchase, enabling you to earn additional income.
Theme: