Make A Splash Photo And Video Contest
Capture a moment that makes a splash!
Deadline: 17 November 2023
Entry fee: Free
Submit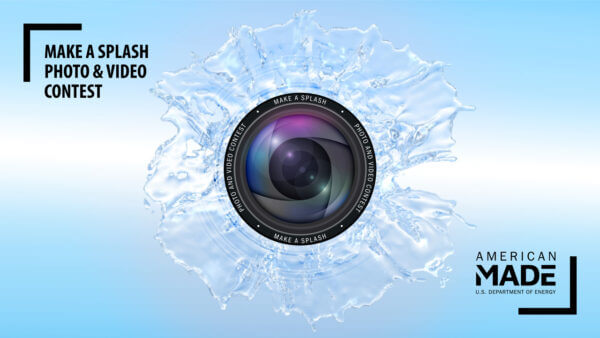 The U.S. Department of Energy's Water Power Technologies Office recently launched the Make A Splash Photo and Video Contest!
The contest invites photographers and videographers of all proficiency levels to submit photos and videos of water power that showcase the scope and potential of this renewable energy resource. Submissions should portray the latest advancements in water power technologies, research and development activities, and infrastructure. The contest also seeks to capture the people and communities advancing, and/or benefiting from, water power.
The contest is open now through Nov. 17, and winners will be awarded up to $2,000 for a photo or video in one of nine categories. Please see the official rules for more on categories, eligibility, and submission requirements.
We hope to see photos and videos from you, your organization, and/or your network!
Prizes:
27 prizes will be awarded from a cash prize pool of $31,500. There will be three awards per category—grand prize, second place, and third place—and the following amounts will be awarded to each winner:
Grand Prize: $2,000
Second Place: $1,000
Third Place: $500
Eligibility:
All photos and videos must be taken within the United States or U.S. Territories or be of U.S. technology in non-U.S. territory. The competition is open to all amateur and professional photographers and videographers with original work. For more information about submission requirements, please review the official prize rules.
Copyrights & Usage Rights:
All photos and videos must be submitted under the Creative Commons – Attribution 4.0 International License (CC BY 4.0) that allows others, including the Government and the National Renewable Energy Laboratory, the right to use, publish, copy, distribute and modify the photos provided proper attribution is provided.
By making a submission and consenting to the rules of the contest, a competitor is granting to DOE, the Prize Administrator, and any other third parties supporting DOE in the contest, a license to display publicly and use the parts of the submission that are designated as "public" for government purposes.
Theme: