Mangrove Photography Awards 2022
Cash prizes for all category winners
Deadline: 22 July 2022
Entry fee: Free
Submit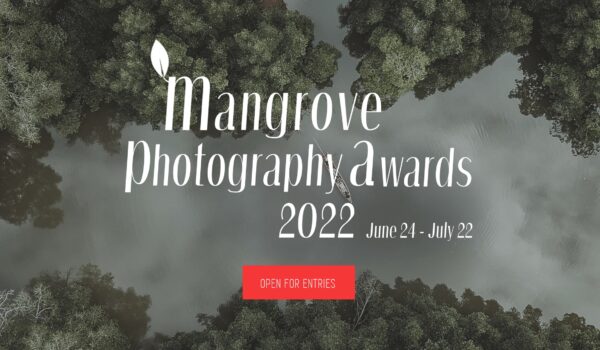 The Mangrove Photography Awards 2022 is now open for entries!
The Mangrove Photography Awards is an annual international photography competition aimed at shining a light on one of our most undervalued ecosystems on the planet; mangrove forests. Now in its eighth year, we invite #photographers of all abilities from all around the world to contribute to the awards which will both illustrate the importance and diversity of life in our coastal forests, and offer the opportunity for everyone to raise their voices for the protection of one of our critical #ecosystems.
There are six categories that appeal to a range of interests and approaches, including a new category; Mangroves & Stories, which showcases a photographer's portfolio of work illustrating a commitment towards conservation that tells a powerful story about our mangroves. This year's competition will be judged by conservation and wildlife photographers Beverly Joubert, Dhritiman Mukherjee, Bertie Gregory, and Nadia Aly.
All entries will be showcased as an online mangrove exhibition on 26th July, World Mangrove Day. The overall winner will be crowned the Mangrove Photographer of the Year, with winners announced for each of the categories, as well as this year's Young Mangrove Photographer of the Year, in September 2022.
Prizes:
The highest scoring photographer across all categories in the competition not only wins the title of Mangrove Photographer of the Year but also takes home a cash prize of $500. Cash prizes for all category winners, plus prizes for runners up.
Eligibility:
The competition is open to both amateur and professional photographers from any country in the world. Entrants 23 years of age or younger on 26th July, 2022 will enter the Young Mangrove Photographer of the Year Award
Copyrights & Usage Rights:
Entrants will retain ownership and copyright of all their submitted images. Usage of the images – by the Competition owners or any partners and affiliates – in instances unrelated to the Mangrove Photography Awards is strictly prohibited.
Image credits will always be provided using the entrants name as provided by the photographer in their submission(s).
In other circumstances, there may be other opportunities for our photographers to benefit from the use of their images. Where such benefits are likely to arise, permission will be sought in advance and terms and conditions will be agreed upon with the photographer.
Theme: