"Minimalist" at Fomunity
The art of capturing the simplicity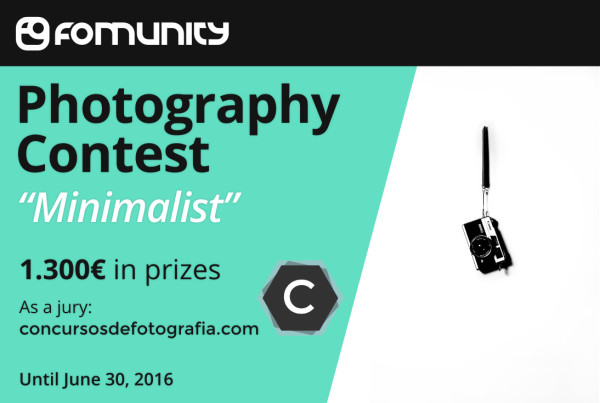 The minimalist photography. The art of capturing the beauty, by abusing of the cleanness and simplicity of shapes and colors.
In this contest we want images that represent the essence of "less is more", ie photographs containing the minimum elements, pure colors, simple geometric shapes, etc. to met the golden rule of this style: absolute simplicity.
Prizes:
There will be €1300 in prizes:
- First prize: €500 in cash.
- Second prize: €300 in cash.
- Third prize: €200 in cash.
- Three runners-up will each win a prize of €100 in cash.
Eligibility:
This contest is open to all professional and amateur photographers who are interested.
Copyrights & Usage Rights:
COPYRIGHT:
The photographers retains the copyright over their works.
USAGE RIGHTS:
Fomunity reserves the right to use the photographs to show them at the gallery and to announce the winners of the contest in the blog and social profiles.
Theme: