Minimalist Photography Awards 2023
Minimalist Photography Awards 2023
Deadline: 10 June 2023
Entry fee: Single 15$ / Series 25$
Submit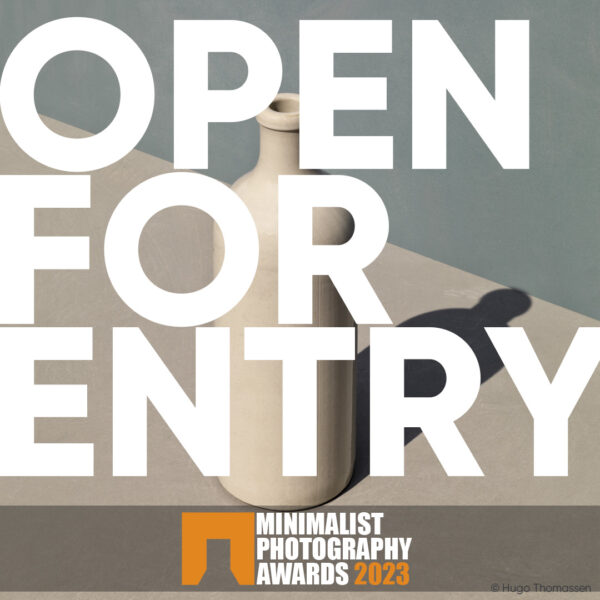 Minimalist photography is a genre that focuses on stripping away unnecessary distractions to reveal the essence of a subject or scene. It embraces the concept of "less is more," where the power of an image lies in its simplicity and ability to evoke emotions with minimal visual elements. It is a style that requires a keen eye for detail, strong composition, and a mastery of light and shadow.
Our awards showcase the best of minimalist photography from around the world, welcoming entries from both amateur and professional photographers. We encourage photographers to submit their most compelling and thought-provoking images that demonstrate a minimalist approach in capturing the beauty of the world around us.
As part of the Minimalist Photography Awards, we offer various categories for submission, including landscapes, architecture, abstract, street photography, and more. Our esteemed panel of judges, comprised of renowned photographers and industry experts, meticulously evaluate each entry based on its artistic merit, originality, and adherence to minimalist aesthetics.
Prizes:
$2,000 Cash Prize.
The title, Minimalist Photographer of the Year 2022.
Participation in 'Best of Show' Exhibition.
Publication in Online Winners Gallery.
Publication in the Minimalist Photography Awards Annual Book.
International Press Exposure and Publicity.
Winners Logo and Certificate.
Eligibility:
Minimalist Photography Awards is open to all Photographers: Amateur and Professional from all over the world. Anyone over 18 years of age can enter the competition with the exception of employees of the Minimalist Photography Awards, their associated companies and employees of any company chosen to sponsor prizes for the competition. By registering and entering the Minimalist Photography Awards Competition you hereby accept these Terms and Conditions. By entering the Competition, you agree and acknowledge that the Minimalist Photography Awards is permitted to receive your registration data.
Copyrights & Usage Rights:
Copyright and all other rights remain that of the photographer. Any photograph used by Minimalist Photography Awards shall carry the photographer's credit line. Use may include publication in any Minimalist Photography Awards media sponsor publication. All entrants understand that any image submitted to the competition may be used by Minimalist Photography Awards for marketing and promotional purposes including in any media such as exhibitions, print and digital media directly related to the Minimalist Photography Awards competition, though there may not be monetary compensation. By Winning or placing in the competition you are agreeing to be included in the winners' annual.
Theme:
Aerial Abstract Architecture Conceptual Fine Art Landscape Open Theme Photomanipulation Portrait Street