MIPA Travel Award 2020/21
Become the first MIPA Travel Photographer of the Year! Win €7,500!
Deadline: 5 March 2021
Entry fee: 10
Submit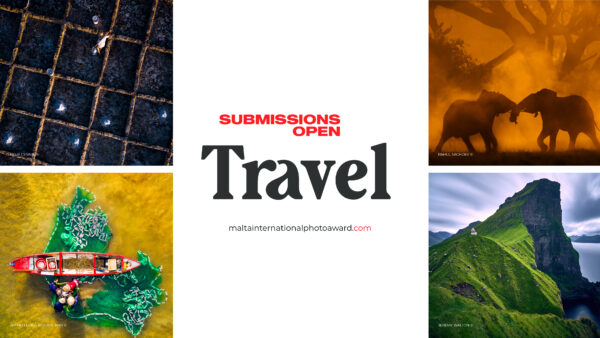 For decades, travel and photography came hand-in-hand, giving millions of people around the globe memories to last a lifetime. Never has travel been so missed as much as the past year. In an ode to inspire people, relinquish the past, and look forward to when we'll be able to travel again, MIPA is giving all photographers around the world the opportunity to submit their travel photos, become the first MIPA Travel Photographer of the Year & win €7,500 in cash. We want to know what travel really means for you. We want to see the world from your eyes. Be it people, nature, wildlife, architecture, landscapes, love, passion, memories, sports, adventure – the world is literally your oyster on this one.
Prizes:
WINNER 2020/21 TRAVEL PHOTOGRAPHER OF THE YEAR - €7,500
RUNNER UP 2020/21 - €1,000
THIRD PLACE 2020/21 - €500
TOP 5 - €250
TOP 15 - €100
The top 15 photos from the MIPA Travel Award 2020/21 will be once again featured in our annual digital photo book.
All winning pictures from the MIPA Awards are featured in our online Winners Gallery on this official website, together with wide-ranginga international recognition for each photographer through our digital marketing channels.
Eligibility:
To qualify to enter the MIPA competition, you must be over 18 years of age or older, professional and amateur photographers alike.
Copyrights & Usage Rights:
Winning photographs may also be included in the future in MIPA related online galleries, publications, electronic publications as well as exhibitions and/or screenings and projections at arts institutions and festivals worldwide. Each photographer retains copyright of his or her images, and proper credit lines will be attributed to each photographer when exhibited or screened anywhere by MIPA.
Theme: