Moments – A juried international photography exhibition February 18 – March 8, 2016
A juried international photography exhibition
Deadline: 31 January 2016
Entry fee: 8-35 eur
Submit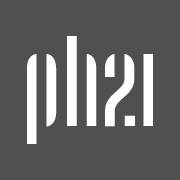 Moments - A juried international photography exhibition
February 18 – March 8, 2016
Photography is often said to be a medium that is most effective when it comes to capturing moments of significance, and there is certainly some truth to this. The significant moment preserved in a photograph may be captured in various ways, from freezing motion to exploring and documenting how a particular series of events is unfolding in front of the camera. Some moments are important in the social and private lives of people, and we often encounter captivating situations or have a flashing impression of a timeless still life in our natural or built environment. It is the photographer who, by taking a picture, defines what a significant moment is, and how it is transformed from the momentary and immediately passing into that which is noticed and preserved.
PH21 Gallery invites photographers to submit their work for a group exhibition themed Moments. We are looking for submissions from all photographers who are interested in this subject and would like to share their work with a wider international audience through the exposure of PH21 Gallery. The theme is broadly construed; moments may be captured in various genres and styles. We are interested in all possible creative photographic interpretations of the theme.
Prizes:
One juror's choice and up to three honourable mentions will be selected and announced. (Occasionally we also give out an associate's choice award.) The juror's choice receives three free entries for any upcoming themed group exhibition calls at PH21 Gallery. (Each free entry includes up to 15 images.) The webpage and the print catalogue of the exhibition will include a juror's review; it provides a detailed review of the juror's choice, shorter evaluations of the honourable mentions, and a one-sentence highlight of some of the other photographs included in the exhibition.
Eligibility:
wordwide
Copyrights & Usage Rights:
All copyrights and ownership of the works are retained by the photographer.
Theme: