Moments of Color by Blank Wall Gallery
The first 3 winners will receive a total of €1,000 Cash
Deadline: 12 November 2020
Entry fee: Free
Submit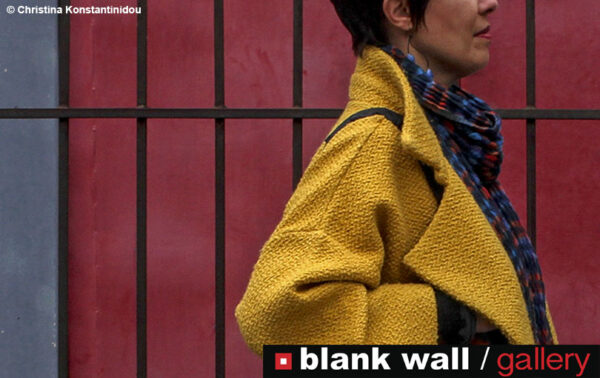 We see and think in color. Colors can be found everywhere. They play a dominant role in our lives and our psychology. They have the power to create moods, evoke emotions, make our days brighter or duller and show the world in a different way.
Send us 5 of your best shots in order to participate in the new digital contest launched by Blank Wall Gallery.
The first 3 winners will receive a total of €1,000 Cash
Prizes:
€1,000 for the artists who will gather the most votes.
1st winner €600
2nd winner €250
3rd winner €150
All the photographs that will participate in the voting process will appear at the Blank Wall Gallery web page, the same way all our exhibitions are presented.
All photographs will be presented on a virtual exhibition through a highly visited international platform.
All works will have the chance to be sold from the virtual platform directly (no commission taken by BWG).
The 3 first winners will receive a Certificate indicating their position.
Positions 4 – 6 will receive a Certificate of Honorable Mention.
The 6 distinguished artists will receive a Winner's Logo to be used online and on printed materials.
The photograph of the 1st winner and the names of the 6 photographers who will be distinguished will be sent to all the contacts of Blank Wall Gallery via newsletter.
The 6 distinguished photographs and the names of the photographers will be presented on Social Media by Blank Wall Gallery.
Publication of catalogue on Blurb (to view online or aquire the printed version).
Eligibility:
All photographers, amateurs and professionals who are over 18, are eligible to participate to the contest.
Copyrights & Usage Rights:
1.a. You are the only copyright owner and creator of the photographs.
1.b. The photographs do not infringe upon the copyrights or any other intellectual property rights of any third person or entity, or violate any person's rights of privacy, does not include trademarks owned by third parties or violate any other law.
1.c. Each person depicted in the photograph has granted permission to you.
1.d. All entrants agree to fully indemnify Blank Wall Gallery in respect of all royalties, fees and any other financial debt to any person by reason of your breaching any of the foregoing.
2.a. The royalties of the Works are not bestowed to Blank Wall Gallery at any time. The copyright of the Works remains in the creators and in them alone.
3.a. Blank Wall Gallery will not have any commercial profit from the Works that will be presented on its web page and it cannot exploit them at any time.
3.b. Only a small file in the size of 750 pixels will be kept for the prompt function of the web page.
4.a. Blank Wall Gallery assumes no responsibility for any incorrect, inaccurate or incomplete information that has been uploaded on its web page. In no event will Blank Wall Gallery be responsible or liable for any technical or colour representation of the photos.
4.b. All photographs used by Blank Wall Gallery will clearly have the photographer's credit. In case this has been overseen, there will be immediate corrections when mentioned.
4.c. All entrants agree that all photographs submitted to the competition may be used to promote and advertise Blank Wall Gallery.
4.d. Artists grant Blank Wall Gallery the right to use their images to promote the contest and for display on Blank Wall Gallery webpage.
4.e. Blank Wall Gallery may use all entries submitted for marketing & promotional purposes across all media though there may not be any monetary compensation.
Theme: