Monochrome Reflections Juried Art Competition
This Open Call, Monochrome Reflections Art Competition
Deadline: 30 November 2023
Entry fee: 25.00
Submit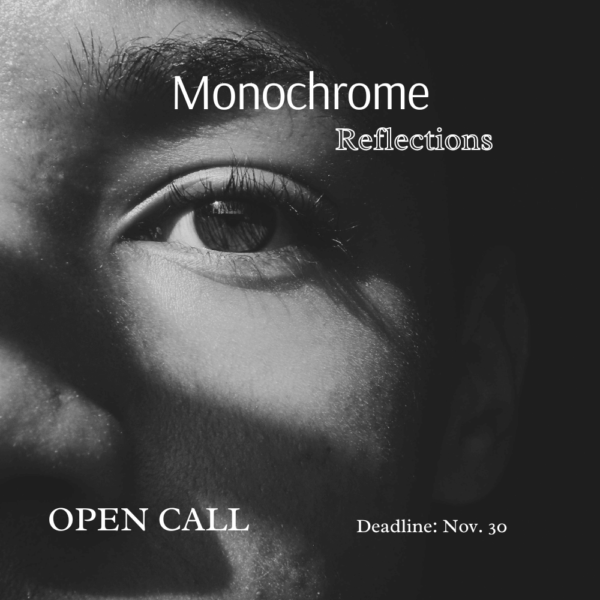 Monochrome Reflections art exhibition. This curated showcase invites you to explore the power and allure of monochrome artworks, where black, white, and shades of gray take center stage. Immerse yourself in a visual journey where the absence of color allows for heightened focus on form, texture, and composition, unveiling a realm of artistic expression that transcends the boundaries of the vibrant spectrum. Open to all artists, regardless of location, and participants must be 18 years or older.
Prizes:
200.00 in cash and prizes
Eligibility:
All applicants must be 18 years or older.
Copyrights & Usage Rights:
All artwork appearing in the Blue Koi Gallery remains the intellectual property of the original artist
Theme: