Mont Avic Natural Park – AVIC30 PHOTO CONTEST
Total amount of the prizes: 6,000 Euros
Deadline: 15 September 2019
Entry fee: 5 €
Submit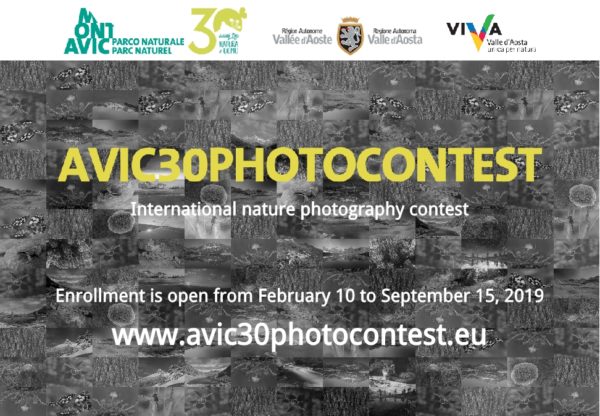 On the occasion of the celebrations for the thirtieth anniversary of its establishment, Mont Avic Natural Park organizes an international contest for nature photography titled "avic30photocontest".
The competition is dedicated to the nature of the Alps and it aims at promoting through photography the knowledge of the Alpine environment and awareness of its protection value.
Prizes:
Total amount of the prizes: 6,000 Euros
Absolute first place prize for section A: 1,500 Euros
Prizes for the first and second place for each theme of section A: 400 and 200 Euros
Prizes for the first, second and third place of section B: 600, 200 and 100 Euros
All winners will receive a free basket of typical food and wine products from Aosta Valley
The images of the competition will be displayed in a photographic exhibition and chosen for the calendar of the Park
Eligibility:
Amateur and professional photographers of all ages and nationalities.
Copyrights & Usage Rights:
The ownership and rights of the images are and remain of the photographers of the images, the Mont Avic Natural Park Authority will have the right to use the images submitted for the competition free of charge, with the obligation to indicate the photographer's name, only in related contexts in the competition itself and specifically: websites and the park's social pages; publications; photographic exhibition (prints, projections and audiovisuals) and thirtieth anniversary calendar of the Park (see next point 6). Other uses will be possible only in agreement with the photographer.
Theme: