Shining a Light: Women's Fight for the Right
The Muhammad Ali Center is already gearing up for our 7th annual Shini
Deadline: 31 December 2019
Entry fee: Free
Submit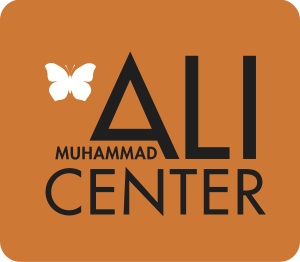 The Muhammad Ali Center is already gearing up for our 7th annual Shining a Light Photography Contest and Exhibition.
In 1919, Congress passed the 19th amendment. In 2020 and in support of the Frazier History Museum's initiative and the city of Louisville, the Muhammad Ali Center will host Shining a Light: Women's Fight for the Right celebrating the centennial anniversary of the ratification of the 19th amendment and the 55th anniversary of the Voting Rights Act. The exhibition will focus on women's suffrage on a global scale in hopes that it will honor the women around the world who have fought and continue to fight for the right to vote without bias, without discrimination, without violence, and without fear. It will also explore the narrative of suffrage, and reflect on women who have fought, throughout history and all over the world, for political representation and the right to participate in politics in general.
Below is the link to our online submission form. Please share with anyone you know who would be interested in participating. The call for submissions will be open until December 31, 2019.
Prizes:
A monetary prize will be awarded to the contestants by the Muhammad Ali Center in recognition of placing first, second, or third.
1st Prize — $1000
2nd Prize — $750
3rd Prize — $500
Eligibility:
Anyone
Copyrights & Usage Rights:
RULES AND LEGAL CONDITIONS
By submitting one or more photographs and participating in the "Shining a Light" photo contest, you agree to the following rules and legal conditions:
· All photographers are welcomed; both amateur and professional.
· Photographers under the age of 18 are required to submit Parental Consent Form with their submission.
· You agree to limit your submissions to one photograph. Should more than one photograph be submitted, only the first will be accepted for consideration and all other(s) will be discarded.
· You agree to your photograph and name being displayed by the Muhammad Ali Center, published and/or used on websites owned and social media sites operated by the Muhammad Ali Center for an indefinite period of time, with appropriate credit line.
· You agree to your picture(s) and name being displayed at other venues for an indefinite period of time.
· Participants retain ownership and all other rights to future use of their photographs, notwithstanding the rights granted above to the Muhammad Ali Center and other exhibition venues.
· The Muhammad Ali Center has the right to verify, at their sole judgment and discretion, winner eligibility.
· Participants warrant that their photographs:
o are original and
o do not infringe on any third party's rights,
· Participants agree that they have obtained any and all necessary permissions from any third party that appears in the photograph.
· The Muhammad Ali Center reserves the right, at its own discretion and judgment, to disqualify any entry if it finds in its sole discretion that any of the conditions above are not met.
· All decisions by the Muhammad Ali Center and its judges concerning the photo contest are final and binding.
SUBMISSIONS:
· Submission Deadline: Tuesday, December 31, 2019 5:00 PM (EST)
ABOUT SHINING A LIGHT
The Muhammad Ali Center leveraged its existing capacity to increase awareness around issues of human rights and social justice on local, national, and international stages. In 2013 the Muhammad Ali Center created "Shining a Light," an international photography contest focused on gender equality. The "Shining a Light" exhibition opens in conjunction with International Women's Day on March 8 every year and offers educational programming about the selected topic in order to enhance the audiences' experience.
ABOUT THE MUHAMMAD ALI CENTER
The Muhammad Ali Center, a 501(c)3 corporation, was co-founded by Muhammad Ali and his wife Lonnie in their hometown of Louisville, Kentucky. The international cultural center promotes the six core principles of Muhammad Ali (Confidence, Conviction, Dedication, Giving, Respect, and Spirituality) in ways that inspire personal and global greatness and provides programming and events around the focus areas of education, gender equity, and global citizenship. Its newest initiative, Generation Ali, fosters a new generation of leaders to contribute positively to their communities and to change the world for the better. The Center's headquarters also contains an award-winning museum experience.
Theme: