Mystical Wonders Art Competition 2023
Think Unlimited
Deadline: 28 July 2023
Entry fee: 25.00
Submit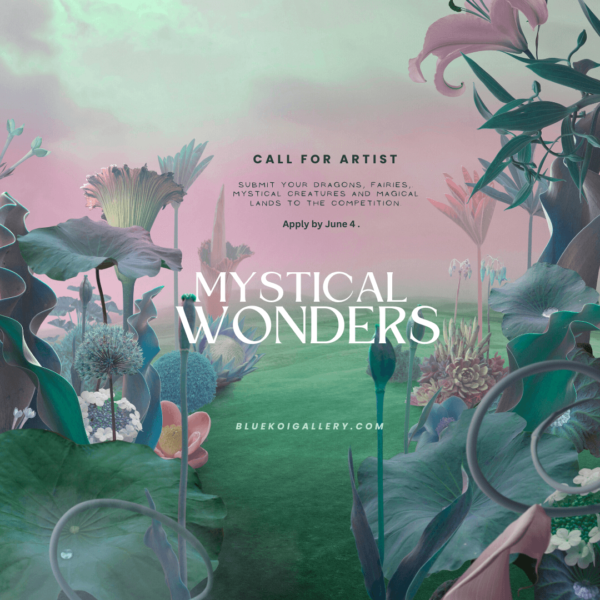 The Blue Koi Gallery is excited to announce the 2023 Mystical Wonders Art Competition.
This Open Call theme is for fantasy art. Inviting all skill levels to showcase their work of mystical lands, dragons, magical creatures, or imaginative perspectives. This is your chance to let your imagination run wild!
All mediums accepted; Awards & Prizes offered. If you can create it, we want to see it!
Prizes:
Awards & Prizes
First Prize Award | $100
Second Place Prize Award | $75
Third Place| $25
Honorable Mention Awards
Eligibility:
All applicants must be 18 years or older and submit 2 original pieces that adhere to the theme of "Fantasy".
Copyrights & Usage Rights:
The artist shall retain all copyrights of any image they submit to all Competitions.
Theme: