NAKED: International Juried Exhibition
Exhibit Your Photography at Soho Photo Gallery, Summer 2016
Deadline: 13 July 2016
Entry fee: $35.00
Submit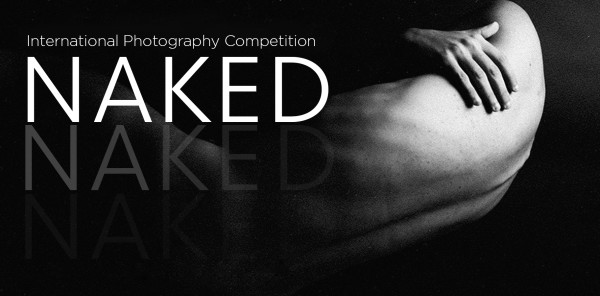 RE:ARTISTE International Art Organization announces Photography Competition, "NAKED". Open to artists around the globe. Artists of all career levels are welcome.
"Art can never exist without naked beauty displayed."- William Blake, on etching of the Laocoön
Human nudity can mean many things: from being extremely vulnerable to extremely bold.
The nudity can be perceived as weakness or power. What can the nude human body tell us? Express the power of the body language.
International art competition NAKED will be evaluated by T. Lawrence Wheatman, NYU Professor of Photography, curator, exhibiting artist, producer, Education Chair at Soho Photo Gallery.
AWARD:
Get your brick & mortar exhibit in New York City! 10 finalists will be invited to exhibit their photography at Soho Photo Gallery, New York City, August 2016.
IN ADDITION, the finalists will receive a free portfolio review by Professor T. Lawrence Wheatman, the Juror of the Competition.
We thank Soho Photo Gallery for the generous support of our initiatives and ideas!
DEADLINE for submissions: July 13, 2016
THE SHOW DATES: August 19 - August 24, 2016
Terms and Conditions: Entries must be in JPEG format, no larger than 1400 x 1800 pixels, and under 2MB.
The following disciplines will be accepted:
Photography
Mixed Media Art involving Photography
This category allows the following aspects: nudity, naked body, erotica, sexuality.
Submission Fee: $35.00 for 5 images, $10.00 for each additional image.
The finalists will be announced on the RE:ARTISTE website by July 20, 2016 and personally notified via email.
Prizes:
Brick and mortar gallery show at Soho Photo Gallery for the finalists. Free portfolio review by professor T.Lawrence Wheatman, Education Chair at Soho Photo Gallery.
Eligibility:
18 years and older, professional and amateur photo artists.
Copyrights & Usage Rights:
The competition is open to everyone, 18 years and older, professional and amateur artists alike. The submitting artist owns the copyright to his/her competition entry as its author.
By submitting an entry to the "NAKED" photography competition the artist gives RE:ARTISTE permission for the entry to be used on the RE:ARTISTE website and its social media channels. The artist gives RE:ARTISTE the right to use his/her name and city of residence for the sole purpose of identifying the artist as the author of the entry.
Theme:
Nudes Conceptual Digital Art Abstract Documentary People Portrait Self-Portrait Photomanipulation Fine Art