National Wildlife Federation's Garden for Wildlife Photo Contest
Grand Prize winner: Cash Prize of $1000.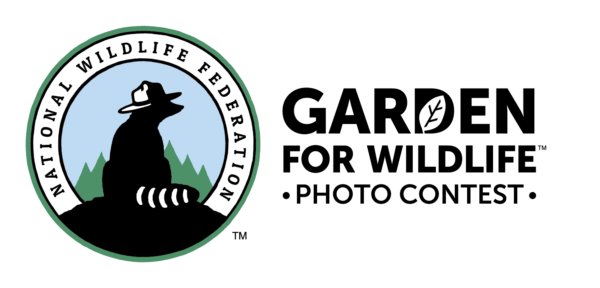 Be part of a new visual community that recognizes the impact of gardening for wildlife. We are rewarding the photographs that best illustrate the faces of Garden for Wildlife through striking color images showing the impact of habitat gardens, on wildlife and people –in urban, suburban and rural settings on land, in the air and in the water.
For just $15, you can enter up to ten photos for a chance to win cash and garden themed prizes—including a $1,000 grand prize! Your entry fee will also support the National Wildlife Federation's work to protect wildlife and wild places.
Prizes:
1 Grand Prize winner: Cash Prize of $1000.
1 Second Place winner: Cash Prize of $500.
4 Category Winners: One for each category: A bird feeder, a copy of Wildlife Gardening - Tips for Four Seasons, and a $100 gift certificate to Botanical Interests. Total estimated value of $165.00.
Eligibility:
United States resident of any age (under 18 must have parent/guardian consent)
Copyrights & Usage Rights:
INTELLECTUAL PROPERTY: Entrants retain ownership and all other rights to future use of the photographs they enter except for the following: Your entry to the contest constitutes your agreement to allow your entered photographs—and your name, occupation, city, state, country of residence and photo Information —to be published as Winners or Honorable Mentions in the Garden for Wildlife e-newsletter and on the NWF website and NWF social media pages, and you grant to NWF and its licensees the perpetual, worldwide non-exclusive license to reproduce, distribute, display and create derivative works of the entry (along with a name credit) in connection with the Garden for WildlifeTM Photo Contest ("GFWPC") and promotion for the GFWPC, in any media now or hereafter known.
DONATIONS/JOINT OWNERSHIP: The National Wildlife Federation greatly appreciates when photographers choose to donate some of their images. These donations help support our mission to protect wildlife and habitats. If you wish to donate image(s) to NWF for use in furthering its mission, please check the appropriate box for each image you wish to donate during the uploading process. By donating image(s) to NWF, you retain all rights and title to the image(s), and you assign NWF a joint ownership interest in the image(s) under Copyright laws. By checking the box and agreeing to donate the image(s) to NWF, you agree that all writing and signature requirements under the law are satisfied. Again, NWF greatly appreciates all image donations, which will be used to support NWF's charitable mission: Uniting all Americans to ensure wildlife thrive in a rapidly changing world.
Theme: