Natures Glory Photography Competition 2016
Cash Awards to the Top Three Photographers
Deadline: 7 April 2016
Entry fee: $9 for 1 Entry
Submit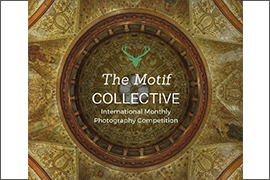 No matter where we are nature is present. From the depths of a tropical rain forest to a small garden in the middle of a city, our life here is totally dependent its beautiful rhythms, seasons and fragile balance. Show us your best frames and moments found in the nature around you!
Works will be selected based on creativity, quality of execution and uniqueness of vision. The work can be expressed from realism to abstraction.
Prizes:
Cash Awards up to $2000 the Top Three Photographers
First Place also receives an additional $300 in products and services with:
- A free copy of ON1 Effects 10
- A free copy of TOPAZ ADJUST
- A free 20X30 3/4" Standout Print From WHCC​
- A free 16x24 Gallery Wrap Canvas from Miller's Professional Imaging
- A free Pixel Pocket Rocket™
All winners receive a free copy of PSM Quest Limited Edition Tracker!
Eligibility:
All competitions are open to both amateur and professional artists.
Copyrights & Usage Rights:
You retain the copyright of your work. Submissions will only be used for the sole purpose of judging and promoting the competition.
Theme: