ND Awards 2017
Total cash prizes: $7500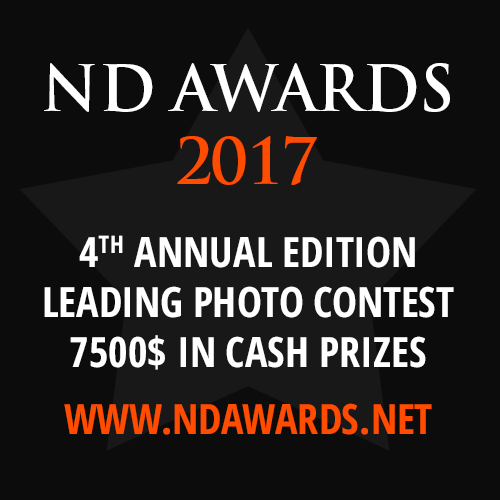 ND Awards is now taking submissions for the new edition of our annual photo contest. Final deadline: 24 September 2017.
ND Awards aims to promote photography and photographers. Our idea is to create new opportunities to present valuable work to audiences all over the world. We aim to build a place where photographers can show different points of view and thrive through competition.
The competition is open to everyone, amateurs and professionals alike. Entries are welcome from any country in the world. Your work will be judged by an international jury.
The winners of the Professional and Amateur sections will receive the titles: Photographer of the Year and Discovery Of the Year and $7500 in cash prizes.
Don't miss the opportunity to participate in one of the most prestigious photography contests in 2017.