Neil Dankoff Photo Competition 500px Edition
The Ultimate Photography Experience at Komodo National Park
Deadline: 8 November 2021
Entry fee: $22 for first photo, $19 for each additional
Submit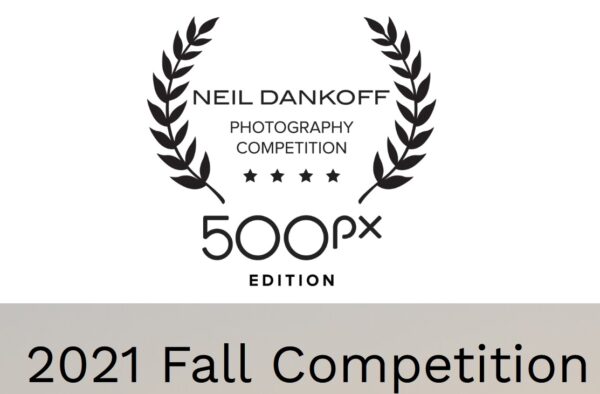 Our mission is to create a platform for both amateur and professional photographers to gain recognition and to celebrate the medium of photography on a global scale.
Neil Dankoff is a world renowned fine art photographer with galleries in Canada and the United States. Today, with virtually everyone carrying a camera on them at all times, there has been an interest in photography unlike ever before.
CATEGORIES:
- Landscape - A broad category where subject matter may include mountains, waterfalls, forests, bodies of water, fields and skies.
- People/Portrait - Whether posed or candid, photos that capture an authentic look into people with rich cultural backgrounds, diverse representation, and unique perspectives from around the world
- In The City - Capture the essence of urban life using the architecture and the presence/absence of people. Let street and architecture photography collide.
- Wildlife - Photos documenting animals and other wildlife (plants/flowers) in their natural habitat
- Golden Hour - Golden (or magic) hour is that period after sunrise or before sunset where the light is soft and has a warmer colour temperature than usual. The subject matter can be anything (people, places, things etc..) as long as the lighting from the sun plays a role
- Pandemic Diaries - The world's response to a global pandemic, whether that's giving others extra space because you care, wearing a mask, or staying in to stay safe. Photos should reflect a glimpse of our adaptation to this new way of life.
Prizes:
Grand Prize is an all expense paid photography six day trip to Komodo Island National Park aboard the new Rascal Voyages Yacht -5 bedroom yacht and winner gets the master cabin. Meals, flights, activities-sunsrise/sunset shoots with Neil Dankoff all included. Value of $18,000.00 US
First prize winners for each category (6 categories) win the following:
-Their photograph will be professionally printed and mounted (photo mounted to acrylic/dibond) and then displayed in a Neil Dankoff Gallery for a month (all sales going directly to photographer)
-Istorage-Diskashur M2-Pin Authenticated, 2TB USB Portable SSD-Value-$560 US
-Pikto Credit to create premium coffee table book Value – $300 US
-Luminar AI Max Bundle Software
BumbleJax- Diamond polished 1" acrylic block featuring photo of your choice-Value $210.00
There will also be three Runner Ups and Five Honorable mentions for all six categories. All will have their photos featured by 500px and Neil Dankoff and get one year free Pro membership on 500px
Eligibility:
Neil Dankoff Photography Competition is open to professional and amateur photographers over 18 years of age.
Copyrights & Usage Rights:
Any image submitted to the competition may be used by Neil Dankoff Photography Competition and 500px, for the sole purpose of promoting the competition and the photographers themselves.
Theme: