New East Photo Prize | The Calvert 22 Foundation
Inaugural New East Photo Prize with fantastic panel of judges.
Deadline: 19 August 2016
Entry fee: Free
Submit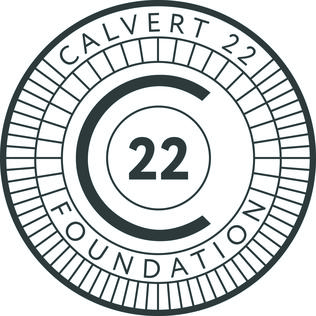 Calvert 22 Foundation and The Calvert Journal are proud to announce their inaugural New East Photo Prize, an award seeking to champion outstanding projects that offer an insightful, contemporary perspective on the people and countries of the New East Eastern
Europe, the Balkans, Russia and Central Asia. The Prize will recognise practitioners offering representations of the social, cultural and physical landscape of the New East and other perspectives on that region. Although hugely diverse, the countries of Eastern Europe and the former Soviet Union are often represented in an outdated manner which negates the rich culture and variety of creative output from these nations. The Prize seeks to broaden perceptions of the New East through the medium of photography.
The Prize is free to enter, and invites professional and nonprofessional photographers alike who are nationals of Eastern Europe, the Balkans, Russia and Central Asia to submit a finalised project made within the last two years.
The work will then be judged by an international panel of leading industry professionals, including award winning photographer Donald Weber, Creative Director of Calvert 22 Foundation Ekow Eshun, leading curator and critic Kate Bush and Head of Photography for the Guardian and the Observer Roger Tooth, amongst others.
Projects can be of any style or genre and can be captured in any format film, digital or mobile. Entries may include moving image and the subject matter is at the discretion of the photographer. Practitioners working in a range of photography fields such as portraiture, landscape, documentary, contemporary art and architecture are welcome.
Prizes:
The winner of the New East Photo Prize will be offered the opportunity to publish a photo book based on their submitted work and will also take part in a two month group exhibition of shortlisted work at the Calvert 22 Foundation's space in London. In addition, the artist will be profiled in The Calvert Foundation's award winning online magazine, The Calvert Journal. T he winner and selected finalists will also have their work featured by New East Photo Prize partners t he Guardian, Bird in Flight and other regional organisations.
Eligibility:
Over 18 years of age and open to nationals of Eastern Europe, the Balkans, Russia and Central Asia to submit a finalised project made within the last two years.
Copyrights & Usage Rights:
All images submitted must be that of your or your collective/group's work and you must own the copyright for it. It is your responsibility to ensure that any images you submit have been taken with the permission of the subject and do not infringe the copyright of any third party or any laws. Copyright and all other rights remain that of the photographer. Any photograph used by Calvert 22 Foundation shall carry the photographer's credit line. Use may include publication in any Calvert 22 Foundation media partner publication. Neither the New East Photo Prize, Calvert 22 Foundation nor their associates, affiliates, or partners assume any responsibility for photos submitted in violation of prize rules, or for those which violate copyright regulations.
Theme:
Photojournalism Digital Art Documentary Environmental Landscape Nature Open Theme Panoramic Urban People