NEW YORK Photography Awards 2021
$7000 IN CASH PRIZE + COLLECTABLE 2021 NY STATUETTE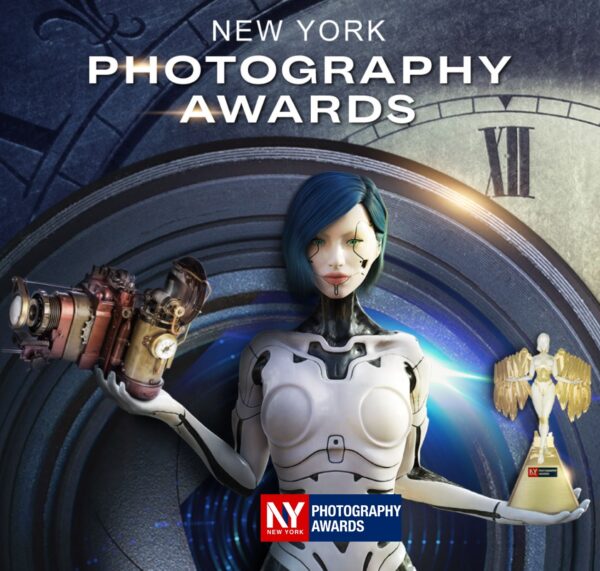 NEW YORK Photography Awards strives to honor, recognize, and promote outstanding photographers, as well as budding talents, worldwide. This award is open for photographers who wish to express their emotions and messages through their abstractive images, whilst incorporating the alluring sights of Big Apple's cityscape.
NEW YORK Photography Awards' mission is to assist photographers from around the world, celebrating and honoring their photos, as well as cultivating a new generation of photographers on a global scale, capturing precious moments for tomorrow's recollection.
Not only is NEW YORK Photography Awards open to New Yorkers who are out to define themselves through their eye-catching photos, it is also open to all international photographers who have a story to tell and a piece of themselves to reveal to the world.
Prizes:
NEW YORK Photographer of the Year (Professional)
-Receive the 2021 NY Awards statuette and a $3,000 cash prize
NEW YORK Photographer of the Year (Amateur/Student)
-Receive the 2021 NY Awards statuette and a $2,000 cash prize
NY Category Winners (Professional & Amateur/Students)
-$100 cash prize* each Professional (10 Categories) & Amateur / Student (10 Categories)
Eligibility:
The NEW YORK Photography Awards is open to anyone aged 18 and above residing anywhere in the world. The entries are open to professional, amateur, and student photographers on a global level, where we invite amazing photographers such as yourselves to enter and become a part of the NY family. The competition is open to all forms of photography taken up to 5 years from 2017, from commissioned, published, unpublished, and personal work from professional and photography aficionados.
Copyrights & Usage Rights:
By entering the competition, you agree and acknowledge that the NEW YORK Photography Awards is permitted to receive your registration data.
NEW YORK Photography Awards (NY Awards) assumes all entries are original and the entrant either owns the submission or has permission from a client or other appropriate party to enter the work, with all rights granted therein. In the event that an entrant without such rights submits an entry, the entrant will not be eligible for the competition. NEW YORK Photography Awards (NY Awards) is not liable for any copyright infringement on the part of the entrant. Submission of any entry acknowledges the right of NEW YORK Photography Awards to use it for exhibition and publication in any medium, however work entered into the competition can remain private upon written request from the entrant.
Copyright and all other rights remain that of the entrant. All entrants understand and agree that any work submitted to the competition may be used by the NEW YORK Photography Awards, International Awards Associate and its media partners for marketing and promotional purposes of the competition only, including in any media such as exhibitions, print and digital media directly related to the NY Awards competition.
Timely submission of an entry meeting the eligibility requirements and payment of the entry fee as stated herein ensures that an entrant's work will be reviewed and considered for recognition. No other representation or warranty is made by NEW YORK Photography Awards concerning entries and all implied warranties are hereby expressly disclaimed.
If an entrant's submission receives an award, the manner and details of announcing such nomination and award is strictly within the discretion of NEW YORK Photography Awards. Entrant understands that all awards may not be given or publicized in the same manner or form.
Theme:
Aerial Architecture Alternative process Abstract Conceptual Wildlife Urban Underwater Travel Street Sports Seascapes Culture Digital Art Documentary Environmental Fashion Fine Art Film Landscape Black and White Macro/Micro Multi-categories Nature Self-Portrait Photojournalism People Panoramic Cityscapes Nudes Other Portrait Open Theme