Nikon Photo Contest 2018-2019
Grand Prize: 500,000 yen in cash
Deadline: 31 January 2019
Entry fee: Free
Submit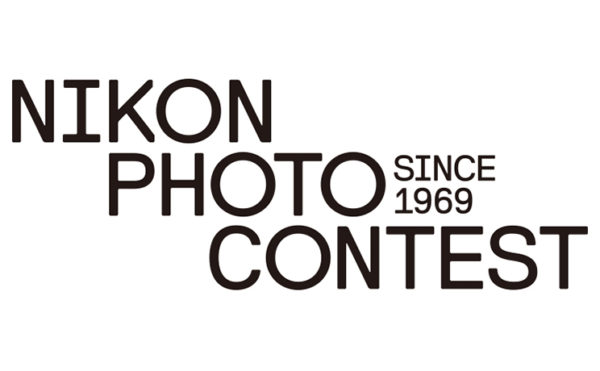 The Nikon Photo Contest 2018-2019 is now open for entries.
Photography has long been a familiar and universal means of communication. But it is truly amazing how fast the culture of photography continues to expand as the Digital Age evolves. With tremendous vitality and creativity, countless numbers of people of all ages now use it to share their impressions, experiences and stories on social media.
Against this backdrop, we are delighted to mark the 50th anniversary of our first Nikon Photo Contest. Ever since 1969, we have been fostering this international contest to give photographers a chance to express themselves to the world. We at Nikon have witnessed and embraced many changes in the world of photographic expression, but our devotion to creating an even richer photographic culture with all those who love photography will never change.
We have chosen 'Change' as the theme for the Open Award in the Nikon Photo Contest 2018-2019. We are all experiencing and adapting to the rapid changes occurring in today's world, but the significance of change varies for each one of us. We would like you to share your personal photographic expressions of 'Change'.
The theme for the Next Generation Award, targeted at those 25 years old and under, is 'Identity'. We are living in a time when more and more value is placed on individuality, with far more opportunities for self-expression than ever before, thanks to the increase in popularity of SNS platforms across the world. We look forward to your unique submissions that show us who you are.
The theme for the Short Film Award is 'Hope', the positive state of mind that encourages us to take a step forward toward the future. We invite you to show us powerful video works full of hope that will illuminate the path to the future.
The aim of the Nikon Photo Contest is to support the growth of the global community of people who are able to influence others through the common language of photography, irrespective of age or level of photographic experience. We regard it as a forum where people with a passion for photography can gather to enhance their skills through competition, celebrate the changing times, acknowledge each other's efforts, find stimulation in different points of view, and help make photography an even more vital part of everyday life.
The contest also provides all of us at Nikon with inspiration. It serves as a springboard to help us continue to develop better technologies and enhance customer satisfaction, to promote the attractions of innovative photography and ways to appreciate it, and to steadily construct a new and global photographic culture network. We make every effort to create initiatives that will enable more and more people to enjoy the benefits.
We enthusiastically invite you to take part in the Nikon Photo Contest 2018-2019. Our hope is that you will see it as an unparalleled opportunity to share with the world your unique photographic take on the themes of Change, Identity and Hope. Inspire the world with works that embody your perspective on life.
The Nikon Photo Contest nurtures an aspirational community that supports photographers and filmmakers who wish to share important stories and influence the way people think through images.
There are three categories:
→ Open Award
Theme: Change
Entry format: single photo, photo story (two to five images)
→ Next Generation Award
Theme: Identity
Entry format: single photo, photo story (two to five images)
Entrants must be 25 years of age or younger as of the entry deadline.
→ Short Film Award
Theme: Hope
Entry format: video
Any equipment can be used, but the video must be 6 to 180 seconds long.
Prizes:
• Grand Prize:
500,000 yen in cash
• Gold Prize
Nikon D850
AF-S NIKKOR 24-70mm f/2.8E ED VR
or
Nikon Z 7
NIKKOR Z 24-70mm f/4 S
• Silver Prize
Nikon D500
AF-S DX NIKKOR 16-80mm f/2.8-4E ED VR
or
Nikon Z 6
NIKKOR Z 24-70mm f/4 S
• Bronze Prize
Nikon D7500
AF-S DX NIKKOR 16-80mm f/2.8-4E ED VR
• NPC 50th Anniversary Prize
Nikon D500
AF-S DX NIKKOR 16-80mm f/2.8-4E ED VR
or
Nikon Z 6
NIKKOR Z 24-70mm f/4 S
• Participants' Choice Prize
Nikon D500
AF-S DX NIKKOR 16-80mm f/2.8-4E ED VR
or
Nikon Z 6
NIKKOR Z 24-70mm f/4 S
Eligibility:
You can enter the contest regardless of nationality, age, gender, or professional/amateur status.
Copyrights & Usage Rights:
-
Theme: