Nikon Small World Competition 2019
Photography through the microscope.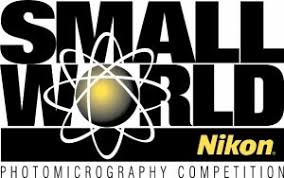 The Nikon International Small World Competition first began in 1975 as a means to recognize and applaud the efforts of those involved with photography through the light microscope. Since then, Small World has become a leading showcase for photomicrographers from the widest array of scientific disciplines.
A photomicrograph is a technical document that can be of great significance to science or industry. But a good photomicrograph is also an image whose structure, color, composition, and content is an object of beauty, open to several levels of comprehension and appreciation.
The Nikon Small World Competition is open to anyone with an interest in photography through the microscope. Truly international in scope, entries have been received from the United States, Canada, Europe, Australia, Latin America, Asia, and Africa. Winners have included both professionals and hobbyists.
The subject matter is unrestricted and any type of light microscopy technique is acceptable, including phase contrast, polarized light, fluorescence, interference contrast, darkfield, confocal, deconvolution, and mixed techniques. Entries submitted to Nikon are then judged by an independent panel of experts who are recognized authorities in the area of photomicrography and photography. These entries are judged on the basis of originality, informational content, technical proficiency and visual impact.
Prizes:
• 1st Prize: $3,000
• 2nd Prize: $2,000
• 3rd Prize: $1,000
• 4th Prize: $800
• 5th Prize: $600
• 6th Prize: $400
• 7th-10th Prizes: $300 each
• 11th-20th Prizes: $200 each
Eligibility:
Anyone over the age of 18 is eligible, with the exception of employees of Nikon, their families, the contest judges, and individuals engaged in the manufacture or sale of microscopes, related accessories or photographic equipment.
Copyrights & Usage Rights:
Winning images will only be used in connection with the Nikon Small World Competition and accompanying publicity and will include appropriate photo credits.
Theme: