Nikon Small World Competition 2021
1st Prize: $3,000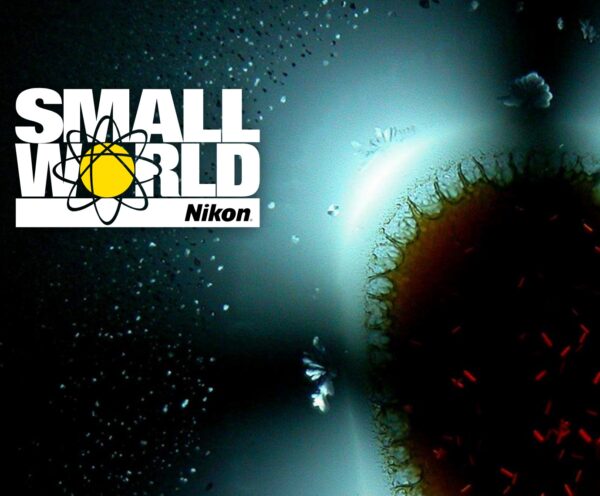 Nikon's Small World is regarded as the leading forum for showcasing the beauty and complexity of life as seen through the light microscope. The Photomicrography Competition is open to anyone with an interest in microscopy and photography. The video competition, entitled Small World In Motion encompasses any movie or digital time-lapse photography taken through the microscope.
Photomicrography Competition
The Nikon Small World Competition first began in 1975 as a means to recognize and applaud the efforts of those involved with photography through the light microscope. Since then, Small World has become a leading showcase for photomicrographers from the widest array of scientific disciplines.
The expert judges will evaluate thousands of microscopy entries from around the world to choose a select group of winners.
Prizes:
• Nikon Small World Contest
1st Prize: $3,000
2nd Prize: $2,000
3rd Prize: $1,000
4th Prize: $800
5th Prize: $600
6th Prize: $400
7th-10th Prizes: $300 each
11th-20th Prizes: $200 each
• Nikon Small World In Motion Contest
1st Prize: $3,000
2nd Prize: $2,000
3rd Prize: $1,000
4th Prize: $800
5th Prize: $600
Eligibility:
The Nikon Small World Photomicrography Competition (the "Competition") is open only to individuals who are at least eighteen (18) years old at the time of entry and have access to a light microscope.
Copyrights & Usage Rights:
Entering a Submission to the Competition constitutes Entrant's express consent that if awarded a Prize (as hereinafter defined), Entrant agrees and grants to Sponsor and its affiliates, agencies, dealers, distributors, resellers, licensees, media outlets used, successors and assigns, and/or Administrator (collectively, the "Nikon Parties") a non-exclusive, worldwide, royalty-free, fully-paid, irrevocable, perpetual right and license to reproduce, modify, post, publish, edit, reformat, shorten, display and/or otherwise use Entrant's Images and/or Entrant's name, city, country, and/or Affiliation, in whole or in part, for promotional, trade, marketing and/or publicity purposes solely in connection with the Competition, in any form, media or technology now known or later developed including but not limited to websites, social media pages, printed materials, traveling exhibits, the Nikon Small World calendar, in emails, and/or at trade shows and events, without any compensation, notification, permission or other consideration. If requested, Entrant will sign any releases and/or other documentation that may be required for Sponsor and/or other Nikon Parties to make use of the rights Entrant is granting to use the Submission as described herein. Subject to the foregoing license, Entrant shall retain ownership of the copyright to the Images. Each winner accepts and acknowledges that Sponsor shall not be obligated to use the Submission or any part thereof, and that Sponsor in its sole discretion shall have the right to refrain from using the Submission. Sponsor shall not incur any liability whatsoever to the extent Sponsor chooses to refrain from any exploitation of its rights hereunder.
Theme: