"No Label" Open Theme Contest
A Chance to Have Your Work Framed and Displayed in a Cornwall Gallery
Deadline: 3 April 2017
Entry fee: £5 for one entry, £8 for two entries, £10 for three entries.
Submit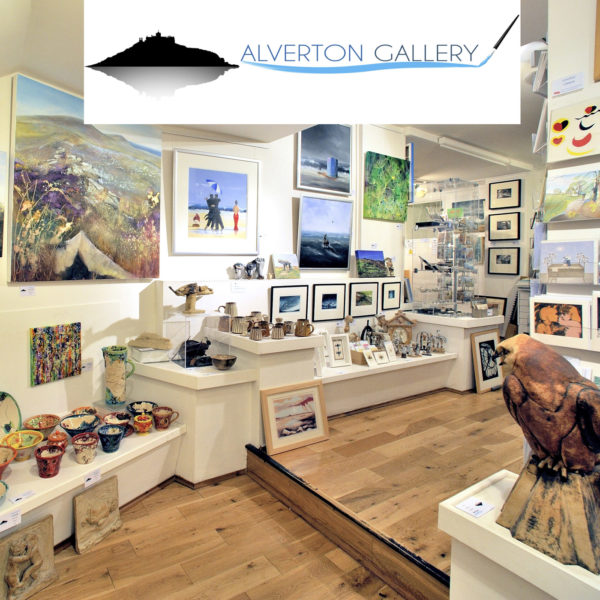 This is an open theme contest in which pretty much "anything goes" - aerial, architecture, black and white, cityscapes, conceptual, creative, fine art, film, landscape, macro/close-up, nature, portrait, seascapes, urban, street, sports, travel, underwater and many more - take your pic!
The contest is hosted by the Alverton Gallery, Penzance, Cornwall, UK and, in addition to cash prizes and certificates for the top three winning entries, the best ten photos will be printed, framed and mounted at no cost to the photographer and displayed within the Alverton Gallery's exhibition space for a period of thirty days. The same images will be displayed on the gallery's website and social media.
Any photo taken in the past two years will qualify for entry, subject to a small number of exceptions as set out in our full contest rules.
Please email your submissions to PenzanceSubmissions@Gmail.com
We wish you the best of luck and hope to see your work in the gallery.
Prizes:
£75 cash prize for the winning entry, £50 for the runner up and £25 for third place, plus the top ten entries will each have a print of their image displayed at a leading Cornwall gallery and digital versions will be featured on the gallery's website and social media.
Eligibility:
Amateur or professional age 18 or over, worldwide except where prohibited by law.
Copyrights & Usage Rights:
All photos submitted must be the original work of the entrant who must be the copyright holder. The entrant is responsible for ensuring that all permissions and releases have been obtained in respect of any image submitted. On this basis the entrant will at all times retain copyright to his/her work. By submitting to our competition the entrant acknowledges that, should an image be awarded a place on our top ten winners' list, the entrant grants us the right to reproduce the image by way of a physical print for exhibition at the Alverton Gallery, Penzance, and by way of digital imagery for display on the Alverton Gallery's website and social media. Should a physical print be sold by the Alverton Gallery the photographer will be paid 20% of the gallery price. At all times the entrant will be credited as the photographer and copyright holder
Theme:
Aerial Architecture Black and White Cityscapes Conceptual Fashion Fine Art Film Landscape Macro/Micro Nature Open Theme Seascapes Urban Wildlife Portrait Sports Street Travel Underwater