Nocturnes
Imagery should be evocative of night & our relationship to darkness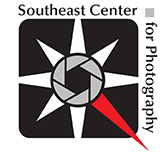 A nocturne is a musical composition that is inspired by, or evocative of, the night. Enter your best photos that express the poetry of the night referentially in visual symbolism, in a comparable comparison to the musical format. Imagery should be evocative of the night and our human relationship to nocturnal darkness. Structures are okay, as is the urban landscape. It's fine to include celestial features such as star trails or the Milky Way, but images should include terrestrial markings as well; this will be an exhibition about the human relationship, and feelings about, the night, and not an exhibit of astro-photography.
Our juror for Nocturnes is Harold Davis, photographer, educator and author. Legendary photographer and artist Harold Davis believes that advances in the technology and craft of digital photography have created an entirely new medium. Harold's extraordinary imagery builds on the masterworks of the past while embracing revolutionary innovations in photography.
Prizes:
35-40 Selected images will hang in the SE Center's main gallery space for approximately one month with the opportunity to be invited for a solo show at a later date. Openings are timed to coincide with the Village of West Greenville, Greenville, South Carolina's textile mill village turned arts district, First Fridays, a celebration of art, food and music.
Eligibility:
All ages, all locations
Copyrights & Usage Rights:
Artist retains all copyrights to their own images. Artists whose work is chosen for exhibition inclusion grant the SE Center for Photography permission to use images for promoting the exhibition, artist, or SE Center and its programs, and current and past exhibitions. Images may be placed on social media for promotion and features.
Theme: