Noorderlicht Photo Festival 2023
Theme: REGENERATE
Deadline: 19 September 2022
Entry fee: Free
Submit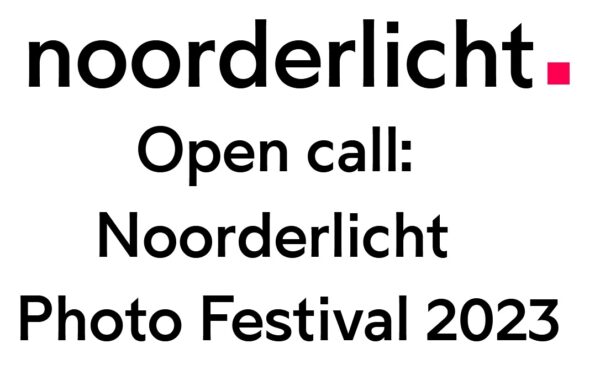 The Noorderlicht International Photo Festival 2023 takes place from 26 August to 26 November 2023 at various locations, primarily in the Dutch provinces of Groningen and Friesland. The theme REGENERATE will explore the increasing pressure of immense global challenges and the effect of these on our living together. The festival gives voice to artists who express this feeling of urgency and share stories of hope and a fresh start.
With the photographic glance as a starting point, the festival focuses on the entire spectrum of the image, both analogue and digital: from computer-generated imagery to virtual, mixed and augmented reality, installations and projections. This range fits the pluriform nature of contemporary visual culture.
We are well into the 21st century and it is increasingly clear that this is a period of dramatic change, wherein we are seeing the emergence of different systems and structures around us. The concept of work is changing, identity boundaries are moving, biodiversity is declining in the midst of a climate crisis, and political landscapes are being redrawn.
We communicate online with everyone and share opinions about everything, meanwhile we lose touch with the natural world of which we are an inseparable part. Despite the wealth and technology available in the world today, millions of people remain in poverty. Impactful events like the pandemic and climate change appear to amplify existing racial, gender and wealth inequalities.
With REGENERATE as the theme, the 2023 edition of the festival brings together works exploring the transformations our modern societies face. To be regenerated is to be restored and to reforge the relationships with ourselves and others, our direct surroundings, and the world we are living in. It is about working toward the overall betterment of ourselves and our society.
In today's world many people feel a sense of disconnection. Regeneration means seeing oneself and the world we are living in as built around reciprocal relationships that are beneficial to all. A rebalanced worldview means that humans (including their technological accomplishments) and other living beings rely on one another in the world's ecosystems, for their health, wellbeing and existence.
By exhibiting projects that address new ways of thinking and facilitating open discussions about them, the 2023 festival edition aims to freely ask us questions about where we want to go and how to get there. About the times that we are living in and a time that has yet to arrive. Changing relationships with the natural world, with society at large and with ourselves will all be addressed in REGENERATE.
Prizes:
Submissions for the REGENERATE open call are free of charge. Selected artists will receive a fee in accordance with the Dutch guidelines for artists' fees for group exhibitions.
Eligibility:
Noorderlicht invites artists and collectives working in photography and other media from visual culture to submit to the 2023 festival. Noorderlicht is committed to diversity and inclusion and welcomes submissions from around the world, from artists at all stages of their careers. We also welcome submissions of work in progress, as long as it is expected to be sufficiently developed for an audience, before the festival opening.
Copyrights & Usage Rights:
-
Theme: