Objetivo África: Public spaces in Africa 2023
First award: 1000€ Second award: 500€ Third award: 300€
Deadline: 28 April 2023
Entry fee: Free
Submit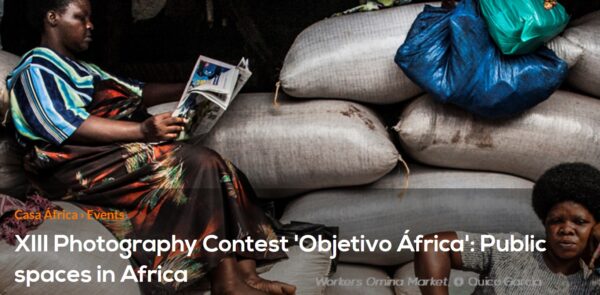 Casa África announces its XIII Photography Contest «Objetivo África», which will reward the photographs that best publicise the positive aspects of the African continent in the field of Public spaces in Africa, this year's theme.
Public spaces in Africa, community life and shared environments have the weight of the idiosyncrasies of African communities.
African communities. They are central and vital spaces for citizenship. They are meeting places for the whole community, places for cultural transmission, for celebration, for debate, for making decisions that affect the community, places also for trade, for the informal economy, fundamental for economic development.
Public spaces have become important for cities and towns all over the world, but they have always been important in Africa. They are unique spaces where opinions, ideas and identity are shared, freely debated and celebrated.
Now, public spaces can help urban centres achieve the targets set by the Sustainable Development Goals, such as Goal 11: "Make cities and human settlements inclusive, safe, resilient and sustainable".
In the face of the new mega-cities, these spaces run the risk of disappearing, of not being integrated into the new city models, and that is why we consider it necessary and interesting to focus on these spaces of interaction, diversity and integration of communities on the African continent.
Prizes:
First award: 1000€
Second award: 500€
Third award: 300€
Eligibility:
all
Copyrights & Usage Rights:
-
Theme: