Olympus Global Open Photo Contest 2017-18
Grand Prize Olympus OM-D E-M1 Mark II
Deadline: 28 February 2018
Entry fee: Free
Submit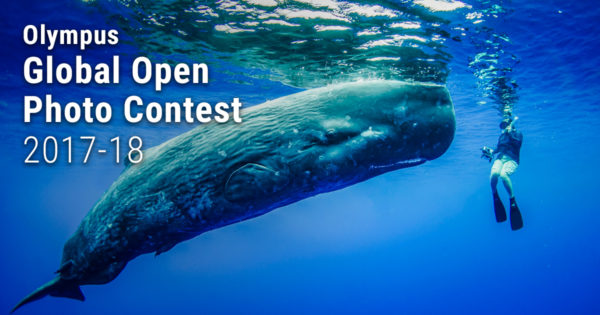 We accept entries taken with any kind of camera of any brand. Any camera from a DSLR to a smartphone camera may be used.
The Olympus Global Open Photo Contest 2017-18 has six categories:
Getting Outside
Enter a photo that conveys the joy, freedom, or excitement of discovery you feel when you are outside.
Art
Enter a creative photo that showcases your unique artistic visions.
Power of Life
Enter a powerful photo that conveys how beautiful, vibrant, healthy, and full of energy life can be.
Light
Light can take on many characters. It can be vivid, faint, warm, spontaneous... Enter a photo showing one of the many faces of light.
Stories
Enter a photo that tells a whole story all in a single image.
Connections to Cherish
Enter a heart-warming photo that expresses the love and peace of mind that family and friends provide you with.
Each entrant may submit up to 5 photo entries for each category.
Prizes:
Grand Prize
Olympus OM-D E-M1 Mark II
+ M.Zuiko Digital ED 12-40mm F2.8 PRO
+ 1,000,000 Japanese Yen
First Prize (one per category)
Olympus PEN-F + M.Zuiko Digital ED 12mm F2.0
Second Prize (one per category)
Olympus OM-D E-M10 Mark III + M.Zuiko Digital ED 14-42mm F3.5-5.6 EZ
Third Prize (one per category)
Olympus PEN E-PL8 + M.Zuiko Digital ED 14-42mm F3.5-5.6 EZ
Eligibility:
Anyone, with the exception of those employed by Olympus or its affiliates, may enter this contest. If you are under 18, please obtain your parent's or guardian's consent before entering. For citizens residing in European Union countries, we can not accept participation by minors under 7.
Copyrights & Usage Rights:
Copyrights or ownership rights to any image submitted as an entry shall remain with the respective entrant. However, to the extent permitted by law, by submitting the entry the entrant grants Olympus the perpetual, royalty free, and irrevocable, worldwide rights to feature, display, post, copy, print, or otherwise use the submitted images in any of Olympus' websites, e-mails, catalogues, posters, magazine or newspaper articles, books, third-party websites, exhibitions, and any promotional material, globally, during the contest and for a period of three (3) years after the contest is over.
Theme: