Olympus Image of the Year Award 2019
Participants can win a CX43 microscope
Deadline: 31 January 2020
Entry fee: Free
Submit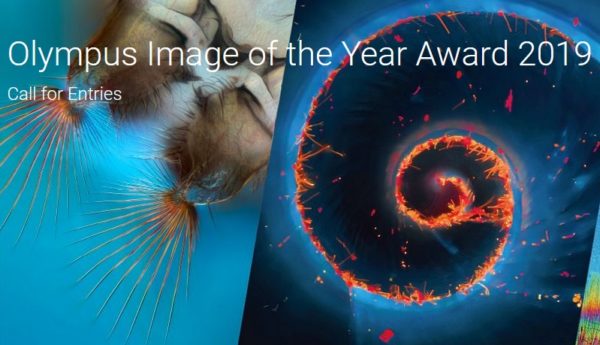 Inspired by the beauty and breadth of images submitted for the 2018 Image of the Year Award held in Europe, Olympus is continuing to search for the best light microscopy images in 2019—this time on a global scale. Olympus' first Image of the Year Global Life Science Light Microscopy Award recognizes the very best in life science imaging worldwide. Participants can win a CX43 microscope with DP27 digital camera, X Line objectives or an OM-D E-M5 Mark II camera.
Prizes:
• One global winner: CX43 Microscope with DP27 Digital Camera OR UPLXAPO Objectives 4X, 10X, 20X, and 40X.
The Global winner may choose between the above two prize options.
• Each regional winner (Asia, Europe, Americas): OM-D E-M5 Mark II Digital Camera with 14-150mm F4.0 – 5.6 II lens kit
Eligibility:
Anyone over the age of 18 can participate. Olympus employees, their families, the judges, their families, and individuals engaged in the manufacturing or sales of microscopes are excluded from participation.
Copyrights & Usage Rights:
After participating in the competition your image might also be depicted in Olympus campaigns worldwide and you grant us the corresponding rights of use. You will be credited as the image creator so please be aware that you have to be the originator of the uploaded images and that images have to be free from any third party rights. Please find the full details in the terms and conditions.
Theme: