Olympus Image of the Year Award 2021
One global winner will receive SZX7 Stereo Microscope with DP28 Digita
Deadline: 31 January 2022
Entry fee: Free
Submit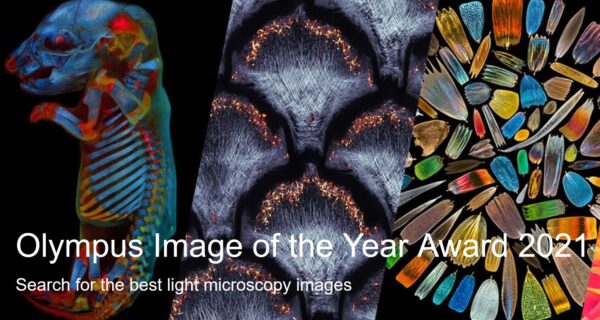 Olympus is continuing to search for the best light microscopy images in 2021. Olympus' third Global Image of the Year Life Science Light Microscopy Award recognizes the very best in life science imaging worldwide.
Images do not need to be taken with an Olympus-branded microscope. No purchase necessary to enter or win.
Images must be taken by Entrant using a light microscope. Images taken with an electron or any other microscope(s) that do not capture imagery using optical light technology are not eligible.
Macro photography is not eligible.
Prizes:
• One global winner will receive SZX7 Stereo Microscope with DP28 Digital Camera
• Each regional winner (Asia-Pacific; Europe, the Middle East and Africa; Americas) will receive CX23 Microscope.
Eligibility:
Anyone over the age of 18 can participate.
Copyrights & Usage Rights:
After participating in the competition your image might also be depicted in Olympus campaigns worldwide and you grant us the corresponding rights of use. You will be credited as the image creator so please be aware that you have to be the originator of the uploaded images and that images have to be free from any third party rights.
Theme: