ONESHOT: OUR TIMES – PANDEMIC PERSPECTIVES
WIN cash prizes and show your experience of COVID19!
Deadline: 4 July 2021
Entry fee: $20
Submit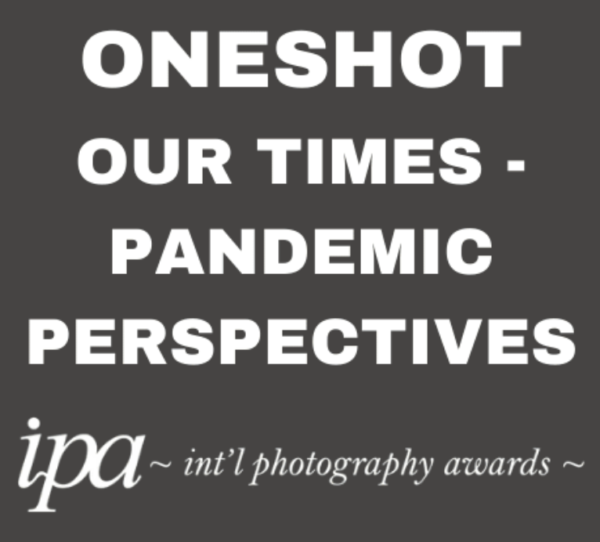 There is no doubt that the past year has been an unprecedented time in our history, overshadowed by a global pandemic that has affected every aspect of life across the globe. This edition of IPA's One-Shot competition will focus on images that document the impact of COVID-19 and how the world has responded.
We want you to share your perspectives through vivid images, of how you have experienced and witnessed these events: the front-line heroes who have been battling to save lives or keep the wheels of our society turning; the effects and isolation of long-term lockdown; the ways in which our communities and technology has evolved in order to adapt to this "new normal".
Submit your images in the following categories:
– Heroes of the Pandemic
– Isolation
– Family
– Lockdown Life
– Technology
– New Normal
Prizes:
Category winner: $500
Grand winner: $2,500
Eligibility:
18 years and above.
Copyrights & Usage Rights:
Copyright and all other rights remain with the photographer. Any images used by IPA shall carry the photographer's credit line. IPA may use images in any media sponsor publication. All entrants understand that any image submitted to the competition may be used by IPA for marketing and promotional purposes including in any medium such as exhibitions, print, and digital media directly related to the IPA competition though there may not be monetary compensation. By winning or placing in the competition, you are agreeing to be included in the winner's annual book.
Neither INTERNATIONAL PHOTOGRAPHY AWARDS affiliates or partners assume any responsibility for materials submitted in violation of competition rules or for those which violate copyright regulations. IPA will investigate claims of copyright infringement to the best of its ability and will remove and disqualify submissions that are clearly demonstrated to violate copyright and/or competition policies. IPA will act to maintain the integrity of the competition and its affiliated entities but is not responsible for any damages resulting from images submitted in violation of rules and regulations.
Theme: